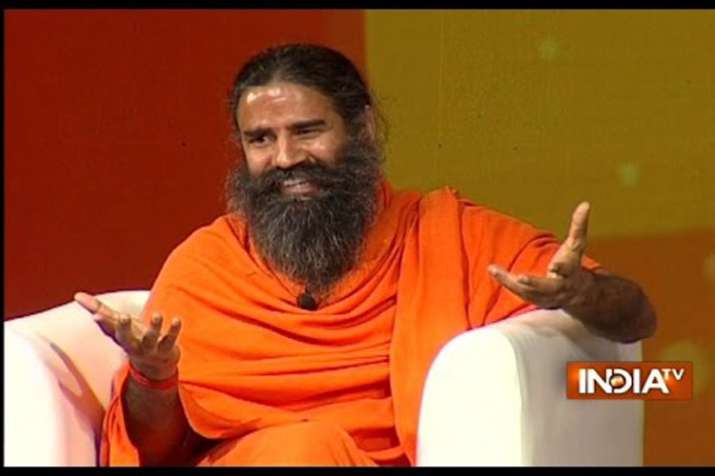 Criticising the assault on social activist Swami Agnivesh, yoga guru Baba Ramdev said everyone has the right to their views in democracy but to be attacked for them is a "disgrace". 
Ramdev said to disagree with someone's views was democratic as the democracy has given people the fundamental rights and freedom of speech. 
"Swami Agnivesh too has these constitutional and fundamental rights. Even those who oppose him have these rights, but attacking him, beating him is disgraceful," he told reporters on Thursday. 
Catch all the latest news about Lok Sabha elections 2019 HERE
Social activist Swami Agnivesh was allegedly thrashed by BJP Yuva Morcha and ABVP workers in Jharkhand's Pakur. The activist alleged that the local authorities did not come to his rescue despite repeated requests. 
"There was no police personnel present there. Even when I repeatedly called SP and DM they didn't turn up. I was told that ABVP and BJP Yuva Morcha workers want to protest...When I left from there, they suddenly attacked and hurled abuses at me," Agnivesh told ANI after the attack. 
The social activist claimed that he had requested the BJP youth workers to come in for talks but they refused. "I want that they be identified from CCTV footage and video available with media and action be taken against them", he said. 
Catch all the latest news about Indian politics HERE
The local police denied having any prior information about the event but assured that the culprits will not be spared. 
Swami Agnivesh, who claims to be a religious leader, politicians and a social worker, was a central part of Anna Hazare's Lokpal campaign and has acted as an interlocutor between Naxals and the government before. He consistently grabs headlines for his controversial remarks. 
In 2011, a religious leader had slapped Swami Agnivesh for making a controversial statement about Amarnath Cave. 
Asked to comment on the political developments in Madhya Pradesh, Ramdev said he had come to the state on an apolitical and a "purely swadeshi" visit. 
To a query on the ministerial status granted to a number of saints by the MP government, he said, "Ramdev is a saint who neither wants to become a minister nor a chief minister." 
Terming unemployment as a major issue, he said both the Centre and states were not able to do as much as they were supposed to. 
"Unemployment, poverty and hunger are a blot on the forehead of Bharat Mata. We are determined to remove it," he said. 
Ramdev said his Patanjali group has provided jobs to 11,000 people in its sales department in the last one month and would employ another similar number in the next five to six months. 
(With inputs from agencies)