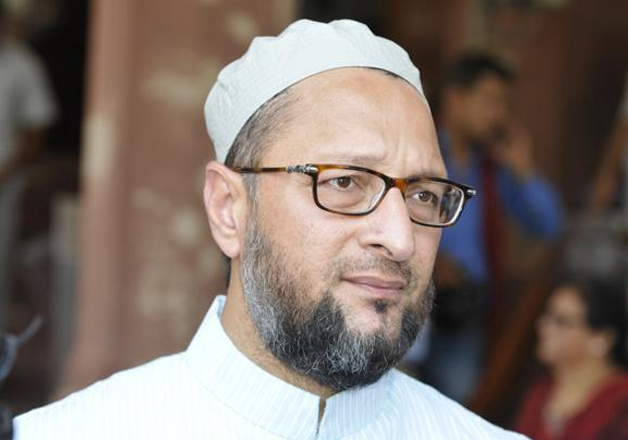 An FIR has been lodged against India Majlis-e-Ittehadul Muslimeen (AIMIM) chief Asaduddin Owaisi for violating the Model Code of Conduct here on Monday.
Additional Superintendent of Police Sanjay Singh informed that apart from Owaisi, AIMIM Assembly poll candidate Talat Khan has also been booked in the matter.
Singh said that according to a complaint filed by SI Anil Kumar, posters of AIMIM have allegedly been pasted on the walls of the power corporation property, religious places and private shops.
Police has registered a case under section 171H of IPC (illegal payments in connection with an election), he said.
The AIMIM had on Friday launched its campaign Uttar Pradesh from Kairana. The party has released a list of its 11 candidates, including Masiulla from Kairana constituency, for the first phase of Uttar Pradesh Assembly polls. 
The AIMIM has said that it will raise issues related to the deprived sections of the society including backward classes and Dalits.
Kicking off the election campaign, Owaisi had asked Muslims to vote for the AIMIM as it is the 'only party that belongs to the community'.
Uttar Pradesh -- the country's most populous and politically significant state -- will go to elect its 403-member state assembly in seven phases: February 11 (73 seats), February 15 (67 seats), February 19 (69 seats), February 23 (53 seats), February 27 (52 seats), March 4 (49 seats) and March 8 (40 seats). Results will be declared on March 11.