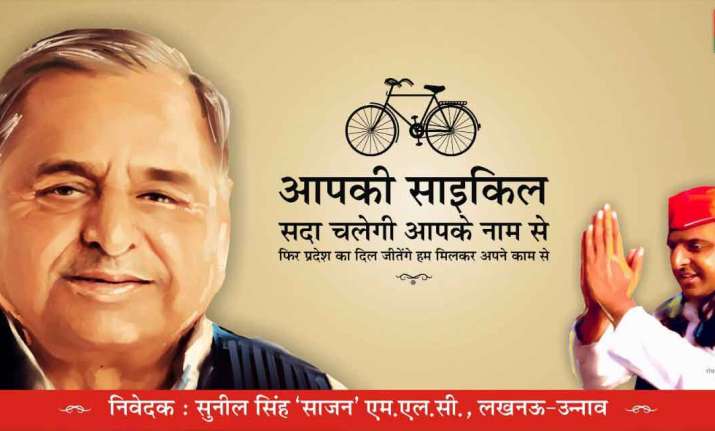 A day after Akhilesh Yadav bagged Samajawdi Party's coveted election symbol 'cycle' following a bitter fight with a faction led by his father Mulayam Singh Yadav, UP CM's supporters have released new posters expressing allegiance with his father who founded the party 25 years ago.
Here are the five posters that seems to be addressed to his father and also to the voters of the state
1) "Believe in us" (Aapka Vishwas)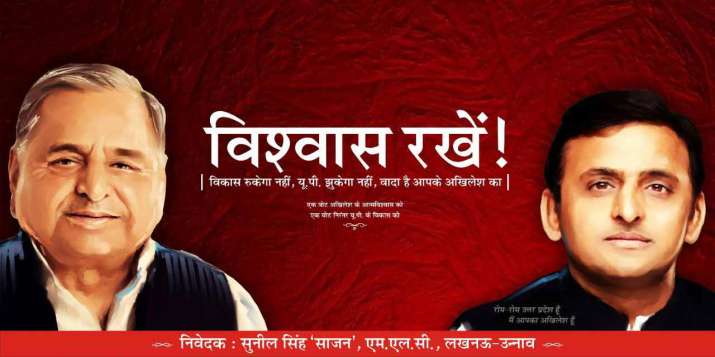 Akhilesh Mulayam
The pace of development will not slow down, UP will not bend, this is your Akhilesh's promise ( Vikas Rukega Nahin, UP Jhukega Nhain, Vaada hai Apke Akhilesh ka)
2) "Life from Father, Aim from State" ( Pita se Jeevan, Pradesh se Lakshya)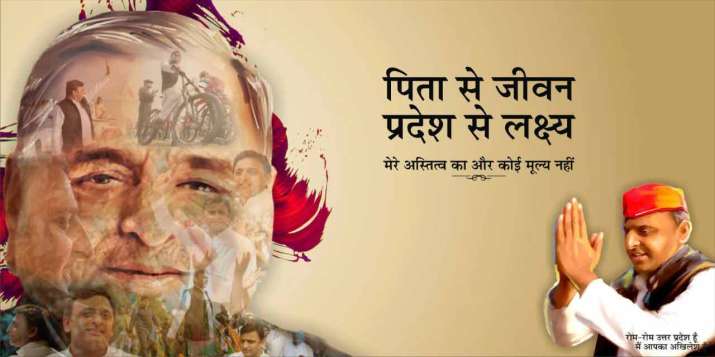 Akhilesh Mulayam
There is no other meaning of my existence ( Mere Astitiva ka or koi mulya nahin)
3) "Your cycle will always run on your name". (Aapki cycle sada chalegi aapke naam se)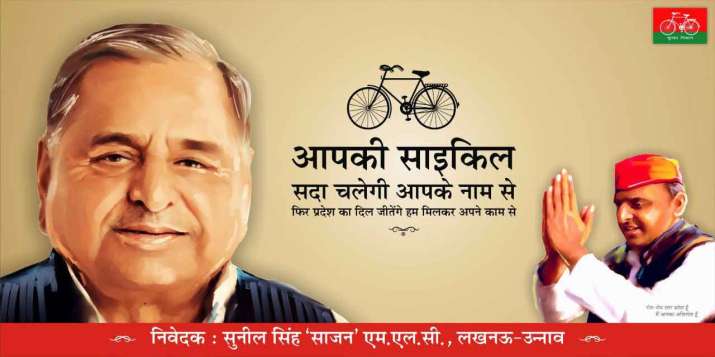 Akhilesh Yadav
In the poster, Akhilesh Yadav can be seen with both hands folding towards father Mulayam Singh Yadav.
4) Stay together ( Saath Rahein)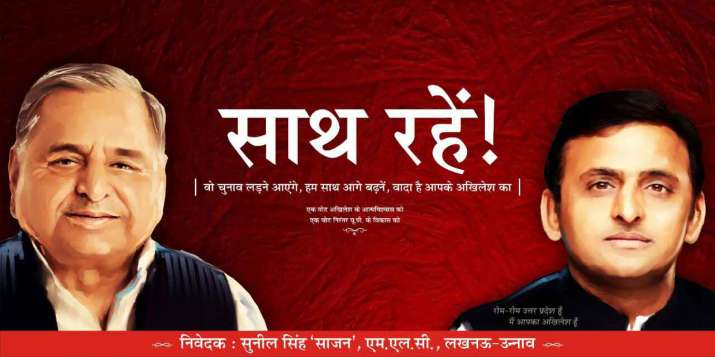 Akhilesh Mulayam
He  ( Apparently to his father and opponents will come to contest elections, we will move together, this is your Akhilesh's promise ( Wo Chunav ladne aayenge, Hum Saath aage badhne, Ye aapke Akhilesh Ka vaada hai)
5)   The iron has turned into Gold ( Loha Tap Kundan Bhaya)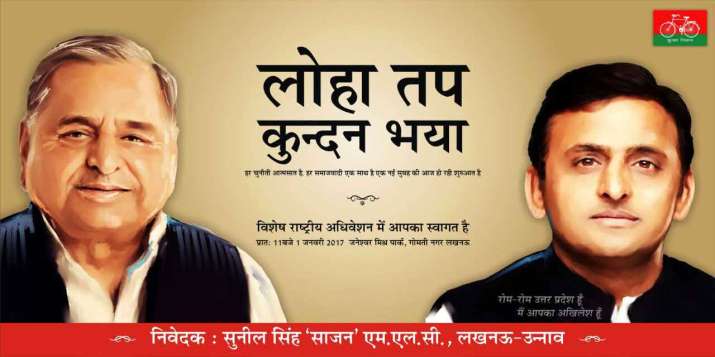 Akhilesh Mulayam
We will face every challenges, every Samjwadi is in unison, welcome the dawn of a new era ( har Chnauti AAtmsaat hai,har samajwadi ek saath hai, ek nai subah ki shuruaat ho rahi hai