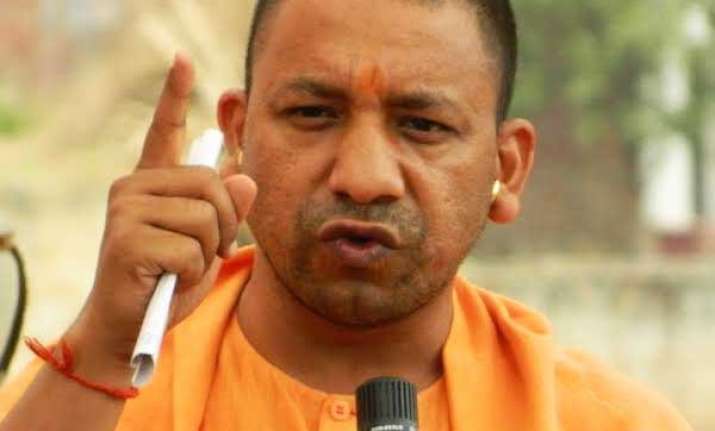 Uttar Pradesh Chief Minister Yogi Adityanath on Wednesday said that during the 1999 Kargil war, Pakistan "went pleading to America for help" as it was "afraid that it would end up being divided into three parts". 
The UP CM made the statement while describing the retreat forced by the Indian Army on Pakistani troops during the 1999 war that was triggered by Islamabad. 
"26 July 1999 ko sena ne Pakistan ko peeche hatne pe majboor kiya tha. Pak ko bhay ho gaya tha ki 1971 mein uske 2 tukde kiye they. Kahin uske 3 tukde na ho jaayein isliye wo gidgidata hua America ke paas gaya (Pakistani troops were forced to retreat on July 26, 1999. Pakistan was afraid that after being divided into two in 1971, it would end up being divided into three parts. That's why it went pleading to America for help)," Yogi Adityanath said at an event to mark 'Kargil Vijay Diwas'.
CM Yogi was referring to Pakistan Prime Minister Nawaz Sharif who had then sought the intervention of then US President Bill Clinton. 
Back then, Nawaz had claimed that he had no idea what the Pakistani troops were up to, and had said that then army chief Pervez Musharraf had ignited the conflict. 
Suggesting that the Kargil war had been a debacle for Pakistan, Sharif said Musharraf had virtually pleaded with him to talk to Clinton to "somehow" ensure an end to the conflict, reported PTI in 2009.
"Musharraf asked me to contact Clinton and somehow ensure an end to the war," Sharif had said. 
In his autobiography 'My Life', Clinton talked about that period in 1999. "Prime Minister Nawaz Sharif of Pakistan called and asked if he could come to Washington on July 4 to discuss the dangerous standoff with India that had begun several weeks earlier when Pakistani forces under the command of General Pervez Musharraf crossed the Line of Control," he wrote. 
Clinton further wrote that he told Sharif that would not interfere in the Kashmir dispute. "I told Sharif that he was always welcome in Washington, even on July 4, but if he wanted me to spend America's Independence Day with him, he had to come to the US knowing two things: first he had to agree to withdraw his troops back across the LoC; and second, I would not agree to intervene in the Kashmir dispute, especially under circumstances that appeared to reward Pakistan's wrongful incursion," he wrote.
Kargil Vijay Diwas is celebrated all over India on July 26 every year to commemorate the emphatic victory in the Kargil War against Pakistan and honour the war heroes.
It was on this day in 1999, the Indian Army successfully took control of posts in extremely difficult and treacherous high altitude and glaciated terrain across the Himalayas in the Ladakh region of Jammu and Kashmir, after fighting for 60 days.