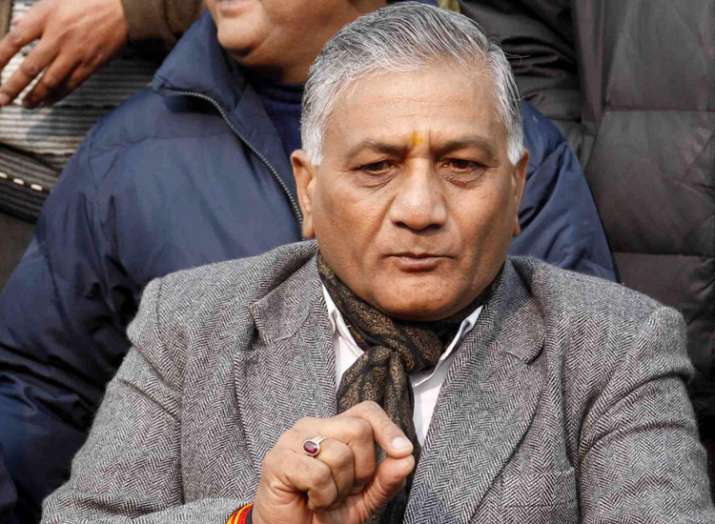 There are 74 missing defence personnel (MDP) who are believed to be in Pakistan's custody but whose presence has not been acknowledged so far by Islamabad, government informed the Rajya Sabha today.  
"As per available information there are 74 Missing Defence Personnel (MDP) that are believed to be in Pakistan's custody but whose presence has not been acknowledged so far by Pakistan," Minister of State for External Affairs VK Singh said in a written reply in Rajya Sabha. 
He said the government has raised the matter with the Pakistan government on numerous occasions, including at high levels.  
"A committee of kin of MDP visited jails in Pakistan in 2007 but could not find evidence of their presence. However, government continues to raise this matter with the government there," the minister said. 
He also said there are "at present 208 individuals – 61 civil prisoners and 147 fishermen -- who are Indian or believed to be Indian in Pakistani jails".  
"Government regularly takes up with the Government of Pakistan the matter of early release and repatriation of all Indian civil prisoners and fishermen, who have completed their sentences. In the recent past, a total of 438 Indian fishermen were released from Pakistan jails," the minister said.  
He said that the "High Commission of India in Islamabad, on a continuing basis, provides humanitarian and legal assistance to Indian nationals imprisoned in Pakistan and also regularly undertakes distribution of items of daily necessity to them through Pakistani jail authorities." 
An India-Pakistan Judicial Committee on Prisoners, consisting of retired judges from the higher judiciary of both countries, was constituted in 2008 to look into humanitarian aspects of the matter and recommend measures to ensure humane treatment and expeditious release of fishermen and prisoners, who have completed their prison term, he said.  
The last visit of the Committee was to India in 2013 and the next one was to be hosted by Pakistan.