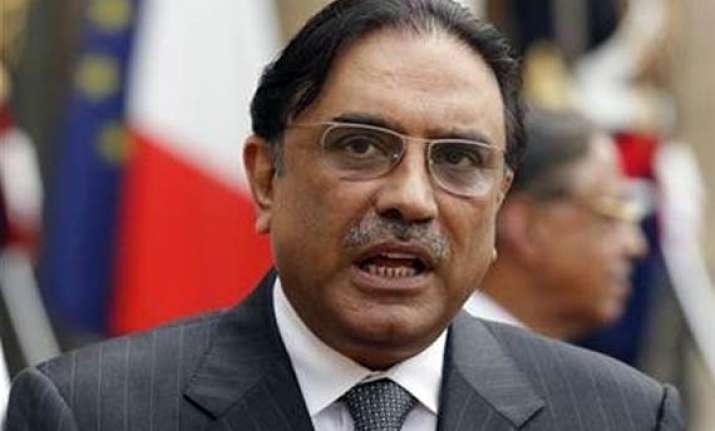 Islamabad, Dec 19 : Pakistani President Asif Ali Zardari has appeared in public for the first time after a surprise visit to Dubai for medical treatment sparked rumours that he might be about to step down under pressure from the country's powerful military.

Pakistan state television showed him holding a meeting with the governor of Sindh province, Ishrat Ul Ibad, and its chief minister, Syed Qaim Ali Shah.

Zardari's arrival in Pakistan early on Monday will likely help quell speculation about his future.

But officials have not spelled out exactly what was wrong with the president, and he is still under threat from a memo scandal that has upset the army and already forced the Pakistani ambassador to the US to resign.