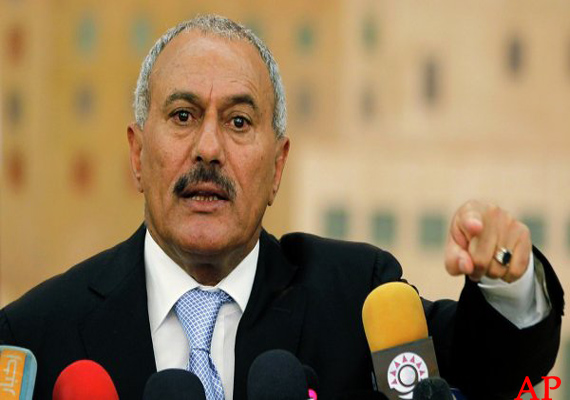 Sanaa, Feb 21 : Yemen's outgoing President Ali Abdullah Saleh called on Monday for a high turnout in a vote to elect his successor after a year of unrest as a southern-led boycott campaign turned deadly.

The future president and sole candidate in Tuesday's poll, meanwhile, pledged to southern separatists and northern rebels that he will address their concerns, as fears mounted over boycotts and escalating vote-related violence.

"I invite you to actively participate in this democratic event and to head to ballot boxes to vote for (Vice President) Abdrabuh Mansur Hadi" as future president, Saleh said in a speech addressed to Yemenis, published by the state Saba news agency.

"I invite you all to... overcome the past and move forward in rebuilding what the disastrous crisis exploited by backward and terrorist elements has caused," said Saleh, who is receiving medical treatment in New York for bomb blast wounds sustained in an attack on his Sanaa palace last June. 

Both the separatist Southern Movement and northern Shiite rebels are boycotting the vote, which comes a year after the launch of an anti-Saleh uprising during which security forces killed hundreds of people.

Attacks on polling stations and clashes between troops and anti-election protesters in southern Yemen have raised fears that polling day could be marred by violence.  Hadi in a televised speech yesterday said "dialogue and only dialogue" can resolve Yemen's long-standing conflicts.

"The southern issue and its implications, and what happened, and what is still happening in Saada (the rebel stronghold in the north), must be given priority... and must be addressed with an open heart and without prejudice," he said.