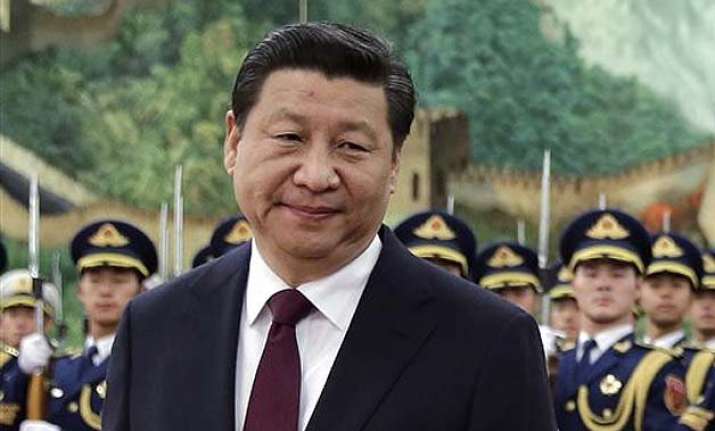 Beijing:  Brushing aside India's concern, Chinese President Xi Jinping will unveil the whopping USD 46 billion China-Pakistan Economic Corridor, the biggest overseas investment, linking Pakistan's strategic Gwadar port on the Arabian Sea with its Xinjiang province through PoK.
Xi, who will travel to Pakistan on a two-day visit from Monday after a series of postponements, has decided to go ahead with the ambitious project despite serious security concern in its restive Muslim-dominated Xinjiang province as well as the Taliban threat in Pakistan.
The corridor, regarded as the biggest connectivity project between the two countries after Karakorram highway built in 1979, is a centerpiece of China's ambitions to shorten the route for its energy imports from the Middle East.
Pakistan will be first stop of Xi's foreign visit in 2015 and it is also the first visit to the cash-strapped country by a Chinese leader in nine years, Assistant Foreign Minister Liu Jianchao said here during a special media briefing today.
His visit to Pakistan takes place ahead of Prime Minister Narendra Modi's tour to China slated for middle of next month.
 
"It is yet another diplomatic action taken by China's top leader in China's neighbourhood. It will map out a plan for China-Pakistan relations and cooperation in various areas in the next five to ten years and take bilateral relations to a new level," Liu said.
The China-Pakistan Economic Corridor spanning about 3,000 kms is part of the mega Silk Road project initiated by China to firm up its connectivity to Europe, Asia and Africa through roads and port networks.
Once ready the ships could offload at Gwadar, which is located just outside the mouth of the Persian Gulf, and transport the energy products to China through the pipeline network, reducing the distance by about 12,000 kms.
Providing an outline of the project, Liu played down India's concerns that it is being laid through the PoK and said that it is a commercial project.
"The project between China and Pakistan does not concern the relevant dispute between India and Pakistan. So I do not think that the Indian side should be over concerned about that," he said replying to a question.
China and Pakistan will also sign a number of cooperation agreements relating to energy, transportation, infrastructure, economy, trade and science and technology.
Xi will visit Islamabad on way to Indonesia to take part in the Bandung Conference.His trip to Pakistan was put off last September when he visited the Maldives, Sri Lanka and India and later he skipped the March 23 Pakistan National military parade where he was reportedly invited to be the chief guest.