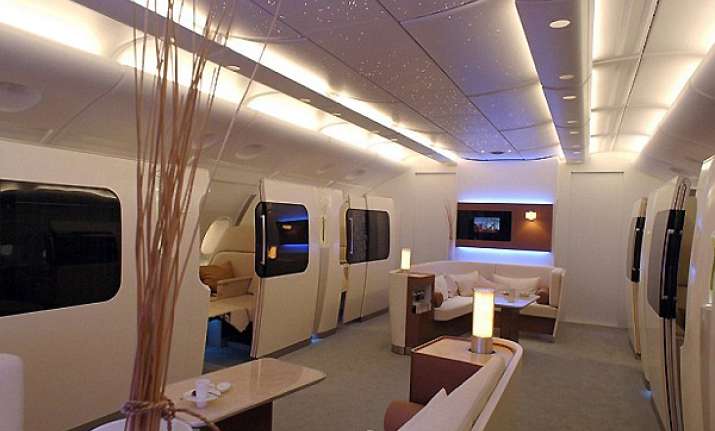 London, Jan 4: The first class cabin of Qantas's A380 super-jumbos looks astonishingly like the U.S.S. Enterprise in Star Trek, reports Daily Mail.

A380 flies from London to Sydney and back.


The interior, designed by Marc Newson includes LCD touch panels, leather seating, plants, sheepskin-covered full-length beds and more than 1,000 videos to choose from.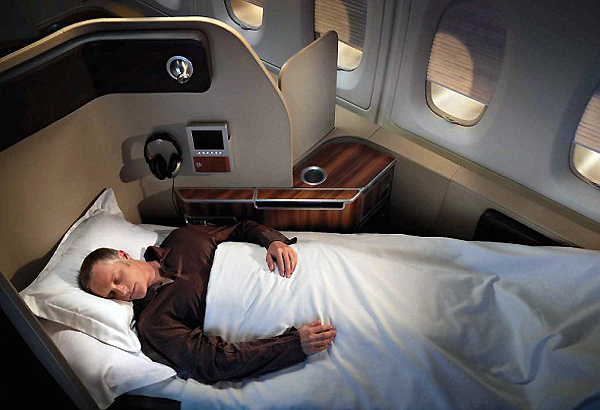 'At first glance, this may look like the interior of the USS Enterprise, but it's actually the first class cabin on a Qantas A380, complete with personal suites and centre socializing area,' writes TechEBlog this week.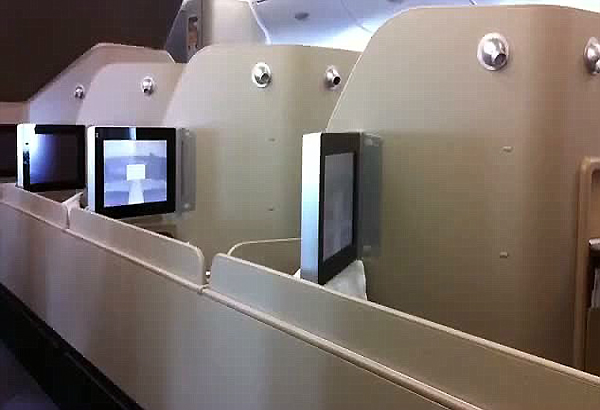 The central area (pictured top) is provided for flyers to stretch their legs and sit down for a drink.

Each berth even has a dresser for storing clothes - naturally, pyjamas are provided.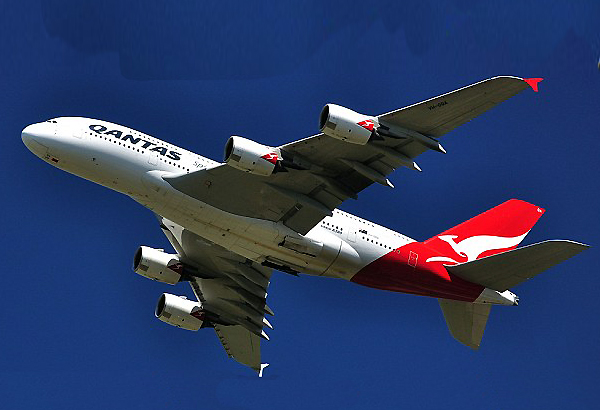 There are just 14 berths in the whole cabin.

Flyers are provided with noise-cancelling headphones, and the touchscreen-controlled LCD panels in every berth give access to more than 1,000 different programmes.