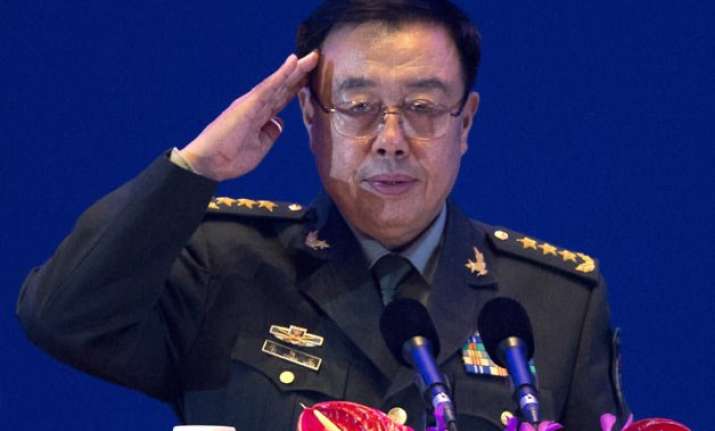 Beijing: China today sought to calm down tensions over the South China Sea dispute, saying it will not use force "recklessly" for resolving issues as the US mulls sending a warship to the contested territory to directly challenge Chinese claims.
Scaling down China's rhetoric on the South China Sea (SCS) dispute, a top Chinese general also proposed joint defence drills with ASEAN countries to brace for unplanned and accidental military encounters at sea.
China always insists on resolving divergence and disputes through friendly negotiations with parties directly concerned and will try utmost to avoid unexpected conflicts, said Fan Changlong, Vice Chairman of China's Central Military Commission (CMC), the overall commanding body of the Chinese military and is headed by President Xi Jinping.
"China has always advocated handling disputes by peaceful manners and will not use force recklessly even if it comes to issues related to territory and sovereignty," state-run Xinhua news agency quoted Fan as saying.
While addressing the sixth Xiangshan Forum - a security forum modelled on Singapore's Shangri-La Dialogue, Fan said China has settled land and border issues with a majority of neighbouring countries through consultation.
China has settled border disputes with 12 of its 14 neighbours except India and Bhutan.
He also defended the construction of lighthouses as well as other infrastructure in the disputed islands in South China Sea (SCS) which intensified tensions in the region.
The infrastructure serves mostly civilian purposes, which not only improves the marine navigation but provides more public services, he said.