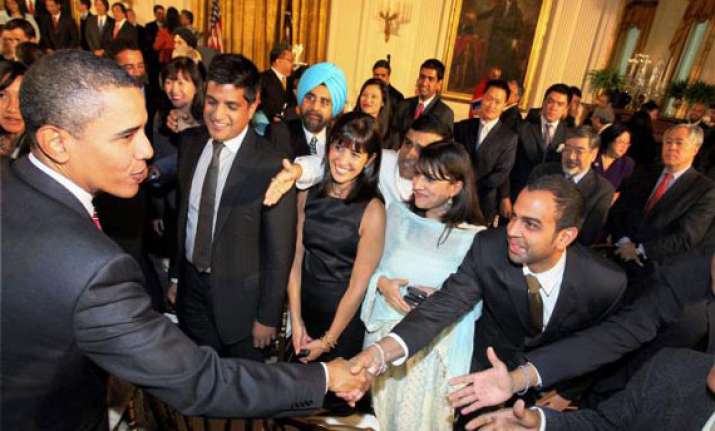 Washington, Nov 15 :  The White House celebrated Diwali this year too with US Vice President Joe Biden lighting the traditional "diya" or the lamp as he joined a select group of Indian-American officials, community members and diplomats.
President Barack Obama wished people around the world "Happy Diwali and Saal Mubarak" but unlike last year he did not himself join Tuesday night's celebrations at the Eisenhower executive building of the White House this time.
In 2009, Obama became the first US president to light the traditional lamp in the East Room of the White House. In 2010, he celebrated Diwali in Mumbai.
Diwali celebrations in the White House were started by former president George W. Bush, but he never personally participated in the celebrations, deputing senior administration officials to the function.
At this year's celebrations, Biden spoke of the universal resonance of Diwali and asked guests to commit themselves to providing for those less fortunate.
"In closing, the vice president expressed his wishes for a peaceful and prosperous Diwali and that the lights guide the guests safely home," wrote an official on the White House blog.
At the conclusion of the ceremony, which was closed to the press, a priest from a local Hindu temple draped a blue shawl around Biden's shoulders as he lit the "diya".
Attendees at this year's celebrations included Indian Ambassador Nirupama Rao, the first Hindu American to be elected to the US Congress Tulsi Gabbard, and California physician Ami Bera, who is narrowly leading in a still undecided close Congressional contest.
USAID administrator Rajiv Shah and former White House Chief Technology Officer Aneesh Chopra also attended.