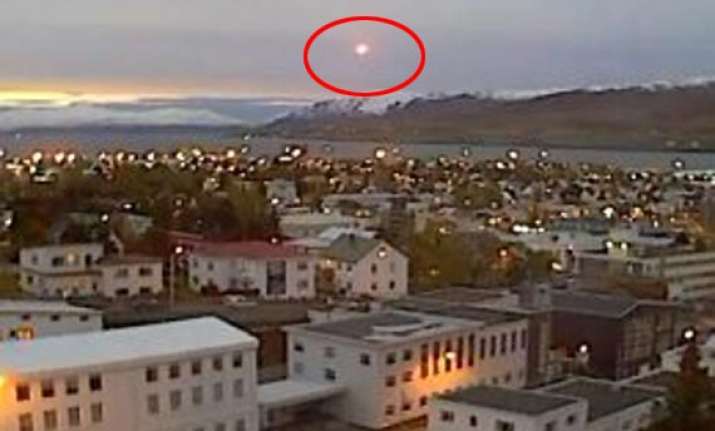 Akureyri (Iceland): A super bright UFO (unidentified flying object) crashed upon the city of Akureyri Iceland and went straight to the ground for landing in the heavily populated area in a video shot by YouTube user Bjarki Mikkelsen.
Bjarki Mikkelsen filmed  a video in Northern Iceland's Akureyri on Sept. 29.
After filming the video when he went to review it, he found a red glowing light falling from the sky and straight into town.
There are "two beacon-type lights flashing" at the moment the object lands in town.