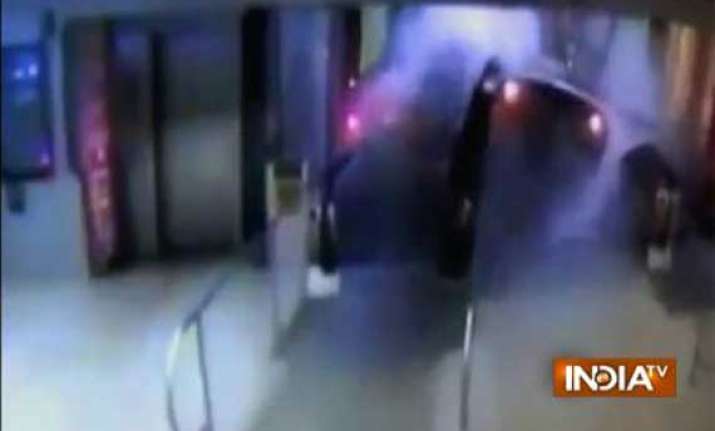 Chicago: A surveillance camera captured the moment a commuter train crashed onto a platform and up an escalator at Chicago's O'Hare International airport.
The incident occurred at 0300 local time (1330 IST) on Monday morning, injuring more than 30 people.
The operator of the commuter train acknowledged that she dozed off before the accident and had another recent event in which she overshot a station platform, a federal investigator said on Wednesday.
Before the crash, the operator had been running trains on the nation's second-largest public transportation system for just two months.
The accident occurred as the driver was nearing the end of her shift.
The woman had an erratic work schedule and investigators were looking to see if that played a role in her evident fatigue.
They were also looking closely at a backup emergency braking system located on the track that was triggered by the train but ultimately failed to stop it from ploughing onward.