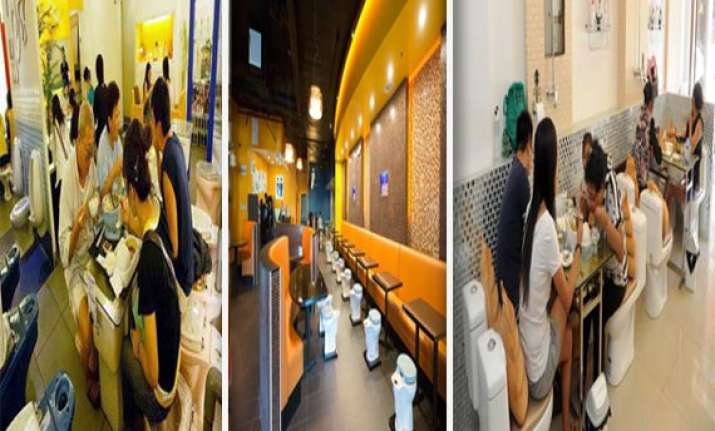 New Delhi: Toilet themed restaurants are in trend these days . There's a bunch of them out there and they keep building more.
The lastest one is the Magic Restroom Cafe, America's first bathroom-themed restaurant, just opened in Los Angeles.
Here one can find  plush cushions in the shape of little poufs of poo, toilets instead of banquettes or chairs.
Here food  is served in what appears to be tiny toilet bowls.Drinks are  served in tiny urinals. Have a look at these restaurants: