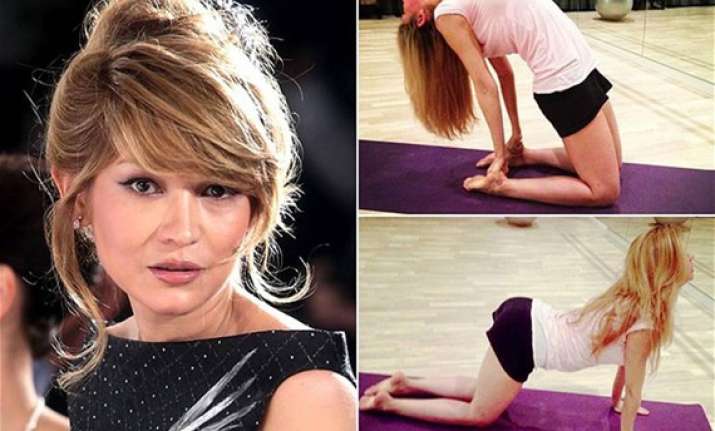 New Delhi, Nov 24:  Gulnara Karimova, the eldest daughter of  Uzbekistan's ditactor  President Islam Karimov has posted on Twitter pictures of her in yoga postures.
Gulnara  is  a fashion designer, a jewelry maker, a pop singer, a diplomat, a UN envoy, and a screenwriter, but also the second most hated person in her country after her father.
A media report said  the posting of her pictures at  a yoga session  appeared to be  an attempt to change her public image.