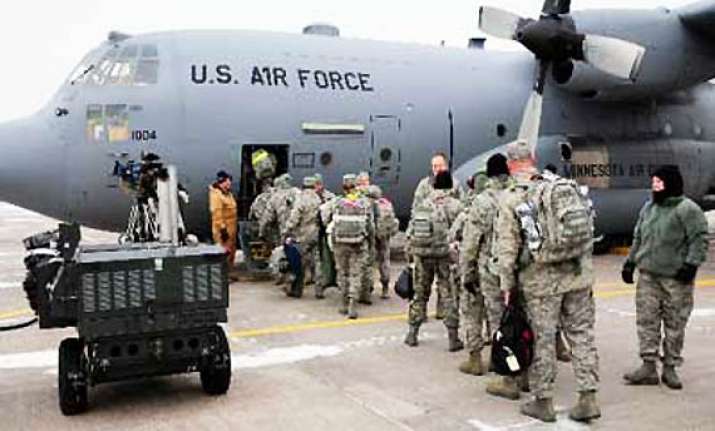 Islamabad, Dec 5: The US today said it will vacate the Shamsi airbase in Balochistan, believed to be used by CIA-operated drones, by December 11 deadline set by Pakistan following the NATO strike that killed 24 of its soldiers. 

American Ambassador to Pakistan Cameron Munter said that the US was doing its best to comply with Islamabad's demand to leave the airbase.

"I think what we can promise you is that we will do everything we can to vacate the Shamsi base by the date that you asked us," he told a TV news channel.

Munter made no mention of the US personnel or equipment based at Shamsi but numerous reports have said that the airbase is used by CIA-operated drones that often target militants in Pakistan's volatile tribal belt. 

Pakistan responded to the cross-border NATO air strike on two military border posts on November 26 by asking the US to vacate Shamsi airbase and closing all routes used to transport supplies to American and allied forces in Afghanistan.

Analysts believe the vacation of Shamsi airbase by American personnel will not curtail drone attacks in Pakistan since the US has created other facilities for the spy planes in Afghanistan.