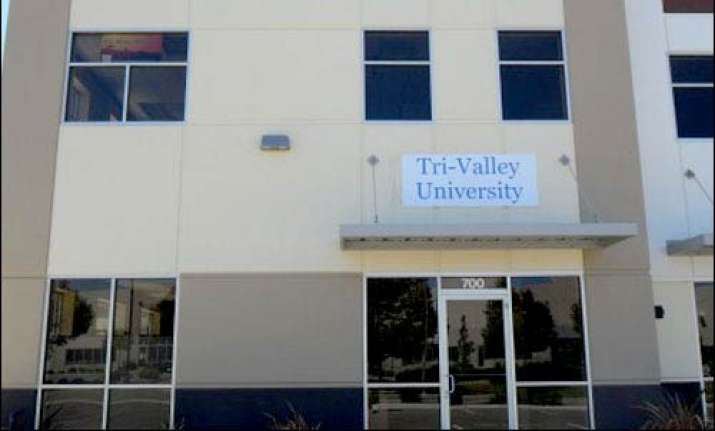 Washington, Feb 17: Acknowledging that the closure of the California-based Tri Valley University is causing great inconvenience to a large number of Indian students, US today said there was a strong indication that "visa fraud has occurred" and the matter has to be probed.
The US fully understands the point made by Indian government that the closure of this university has put in limbo the academic career of Indian students, State Department spokesman P J Crowley said, adding that the issue has been a subject of discussion between New Delhi and Washington which involves Secretary of State Hillary Clinton.
"We we have strong suspicions that visa fraud has occurred. It is a matter of great concern to us as a country.It's a matter of great concern to India as a country. We will seek to resolve this as quickly as we can. We will pledge to keep Indian authorities fully informed. But we have to go through this investigation first," he said.
"We have ongoing concerns both in this case and more broadly about instances of visa fraud. We need to continue to investigate how these things happen and try to do everything we can to prevent them from occurring in the future," Crowley said.
"That said, we do understand that there are students who have been caught up in this. It has been the subject of discussions with Secretary Clinton and others and also with the Indian embassy here, our embassy in India.
"We will as cooperatively as we can with the Indian government as we move ahead here. But it's hard to know exactly what is possible because the matter is still under
investigation," he said.
"We have reiterated over the course of the last several days our commitment to work very closely with the Indian government. We understand the concerns the government
has.
We want to resolve these cases and those that are just ensnared in somebody else's fraud. We understand that they've been put in kind of a limbo status as a result of this. We regret that very much," Crowley said.
Promising that the United States is going to work as cooperatively as it can both with the government and also to help resolve these cases, Crowley said India has made the point and the US understand it fully that for the students caught up in this the risk is that they'll lose a year of schooling and go through, great inconvenience as this matter is being investigated.
"We do understand that, and we've pledged our cooperation. But we do, you know, recognise that there are strong indications of visa fraud. We don't know who's
involved. We don't know how they got involved, but this has to be investigated fully. And we will do that," he said.
"The (US) embassy in Delhi has also issued some statements that reiterate that the embassy is available as a resource to help students who want to apply to come to schools in the United States," he noted.
"We will make sure that whoever is interested in coming to the United States we continue to welcome Indian students to study here -- that they avail themselves of all the available information on how to do this and alert them to the potential for fraudulent institutions that are trying to do these kinds of things," he said. PTI