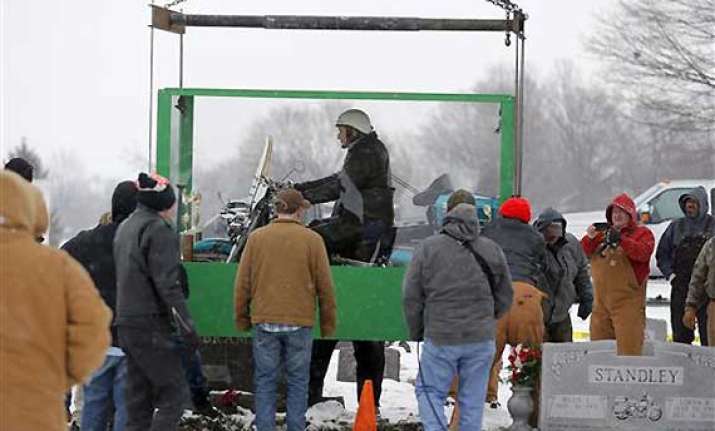 Mechanicsnurg, Ohio: A motorcycle-loving man's family has fulfilled his dying wish - to be buried astride his beloved Harley-Davidson encased in a see-through casket.
But it wasn't easy. The project required an extra-large cemetery plot to accommodate a Plexiglas casket for Billy Standley and his hulking custom-painted 1967 Electra Glide cruiser.
Five embalmers worked to prepare his body with a metal back brace and straps to ensure he'll never lose his seat.
Standley's family said he'd been talking about it for years and liked to take people to the garage to show off the unusual casket his two sons had built for him.
He told people he didn't just want to ride off to heaven, he wanted the world to see him do it in the big see-through box.
"He was a quirky man," daughter Dorothy Brown said. "But when it comes to us kids, he loved us, he raised us well and, of course, we wanted to help him."
The Dayton Daily News reported that Standley, of Mechanicsburg, west of Columbus, died of lung cancer on Sunday at age 82. He was buried on Friday.
Newspaper photos of the prepared casket showed Standley with his eyes closed astride the big bike. He was dressed in black leathers, a white helmet and glasses, his gloved hands grasping the handlebars.