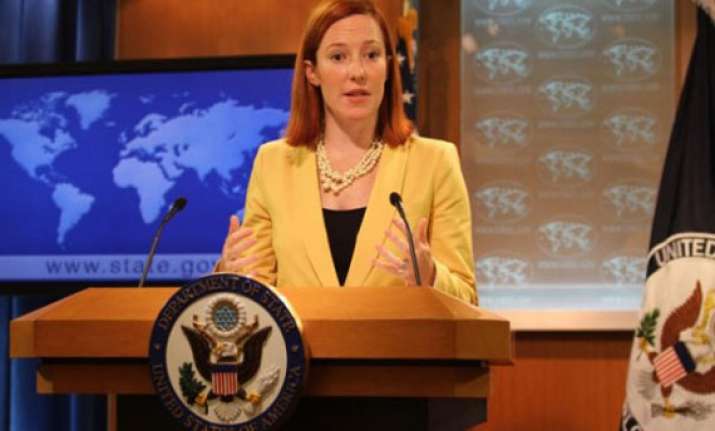 Washington: Calling India a "very important strategic partner", the US hopes that its "enduring partnership" with India will only grow under the new government led by Narendra Modi despite the flap over his visa.
"Obviously, we have a long, enduring partnership with India. That will continue and hopefully only grow in the future," State Department spokesperson Jen Psaki told reporters Monday referring President Barack Obama's invitation to the prime minister elect.
But despite the direct invitation from Obama ending the over decade-long US boycott of the Bharatiya Janata Party leader, whose US visa was revoked in 2005 for his alleged role during the 2002 Gujarat riots, the State department continued to play word games over the issue.
"I'm not going to get into the tick-tock, but heads of government and heads of state are eligible for an A-1 visa and must travel to the United States on an A-1 visa regardless of the purpose of the trip," Psaki said when asked if the US visa ban on Modi had ended.
"As prime minister of India, obviously Modi would be a head of state, and you saw the announcement from the White House this weekend, after the President's call, that they have invited him and would welcome him to the United States," Psaki said