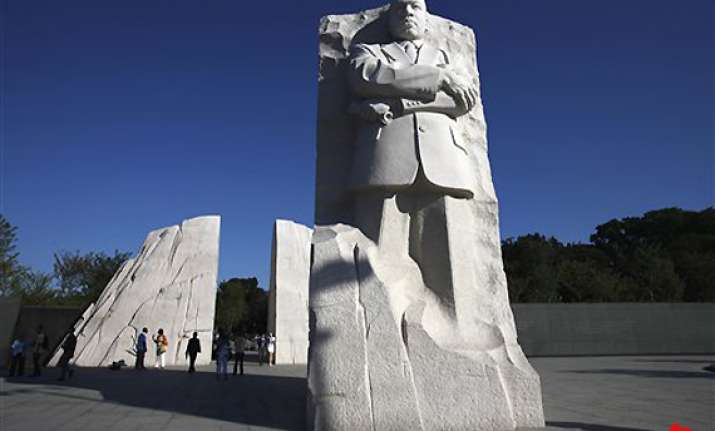 Washington, Oct 15: President Barack Obama is following through on his longtime plan to take his two daughters to see the new monument to Martin Luther King Jr., leader of the civil rights movement that brought an end to discriminatory anti-black laws.

Two days before speaking at the monument's dedication, Obama, first lady Michelle Obama and daughters Malia and Sasha made a surprise visit to the new memorial on the National Mall.

Five years ago, then-Sen. Obama talked at a groundbreaking ceremony for the memorial about what it would be like to take his daughters to see it. He would be able to explain the importance of King and who he was. The country's first black president will be a featured speaker at Sunday's dedication of the memorial.