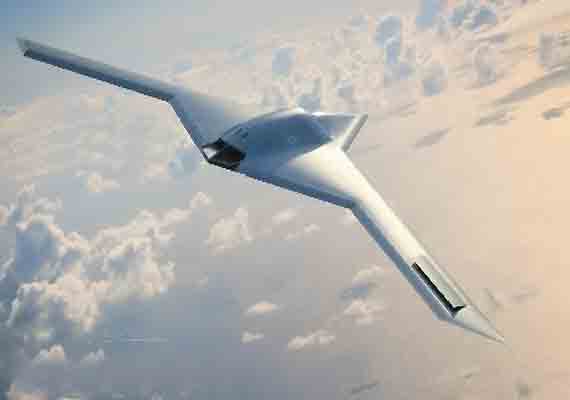 New Delhi: The US Air Force has secretly developed a new stealth drone for long-range reconnaissance missions that could be operational by 2015, according to a report published in Aviation Week magazine.
The unmanned drone, dubbed RQ-180, is currently in the testing phase at the top secret Groom Lake airbase in Nevada – the infamous "Area 51" where the Air Force tested the U2 spy planes in the late 1950s.
The RQ-180, is a stealthy, long-range reconnaissance drone meant to boost America's ability to spy on even the most heavily-armed rival nations.
The RQ-180 apparently began development as long as nine years ago and, when it enters production in or around 2015, could complement the smaller RQ-170 stealth drone—itself outed in 2009—and fully replace the Global Hawk, an older Northrop robot that the Air Force has been keen to retire.
The US company may have obtained in 2008 a secret contract on the order of $2 billion to develop the latest drone, according to Aviation Week.