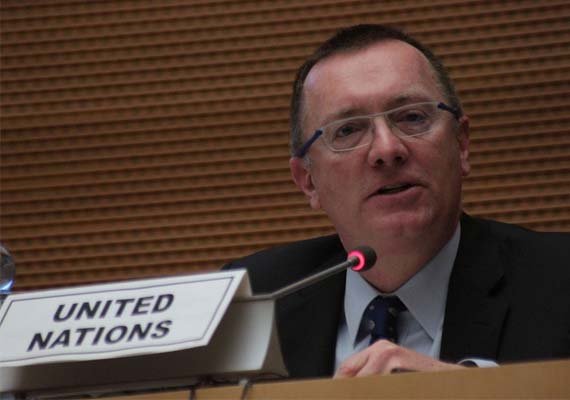 United Nations: UN political chief Wednesday said Israel's new settlement plans in East Jerusalem threaten the viability of the future Palestinian state, urging meaningful negotiations toward the goal of a two-state solution.
Briefing the Security Council on the situation in Jerusalem, Jeffrey Feltman, UN under-secretary-general for political affairs, acknowledged that recent heightened tensions over unilateral actions, provocations and access restrictions at holy sites in Jerusalem are contributing to a volatile situation, Xinhua reported.
Wednesday's emergency meeting was requested by Jordan after tensions revived between Arabs and Jews over Israel's announcement Monday to build some 1,000 new settlement units in East Jerusalem.
The development follows Israel's decision at the end of September to accelerate the progress of constructing some 2,600 residential units in Givat Hamatos, also in East Jerusalem.
"If pursued, these plans would once again raise grave doubts about Israel's commitment to achieving durable peace with the Palestinians as the new settlements threaten the very viability of the future State of Palestine," Feltman said.
Reiterating the call of UN Secretary-General Ban Ki-moon for respecting the religious freedom of all, Feltman said Ban would be "closely following" developments in sacred places that have significance to millions of people around the world.
"The reality is that continued settlement activity in occupied Palestinian territory is doing significant damage to any possibility of a lasting peace between the two sides and is moving the situation ever closer to a one-state reality," he added.