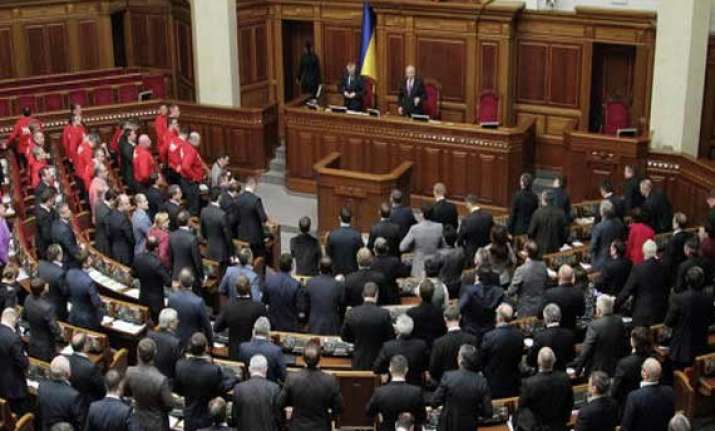 Kiev: The Ukrainian Parliament Tuesday approved the commander of the National Guard, Stepan Poltorak, as the country's new defence minister.
Poltorak's appointment was supported by 245 lawmakers in the 450-member assembly after he was nominated by President Petro Poroshenko, Xinhua reported.
Poltorak's appointment comes after Poroshenko Sunday accepted the resignation of former defence minister Valery Geletey.
Geletey stepped down after he was sharply criticised for alleged ineffectiveness in managing the government's military operation in the east.
Addressing the lawmakers, Poltorak said the main task for him is to bring peace to Ukraine after months of turmoil.
"Ukraine needs peace. The modern, well-trained, mobile and well-equipped armed forces of Ukraine will be a guarantor of the peace. I clearly understand it and I know what to do," Poltorak said.
Poltorak, a 49-year-old colonel-general, doctor of pedagogic sciences and associate professor, served as the head of the Internal Forces of Ukraine between February and March 2014.
On March 19, Poltorak took charge of the National Guard, the military force including volunteer pro-government fighters, who fought independence-seeking insurgents in eastern Ukraine.