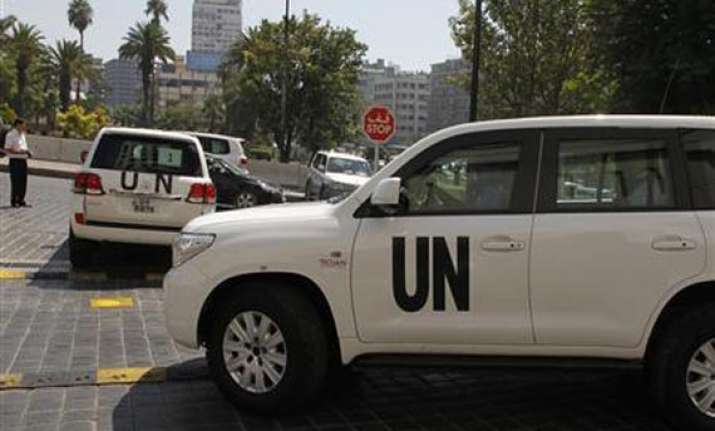 Beirut: U.N. chemical weapons experts have left Syria and crossed into neighbouring Lebanon.
An Associated Press crew saw the U.N. personnel cross into Lebanon from Syria through the country's Masnaa border crossing early Saturday.
The team on Friday carried out a fourth and final day of inspection as they sought to determine precisely what happened in the August 21 alleged chemical weapons attack near Damascus.
The team took samples from victims for examination in laboratories in Europe.