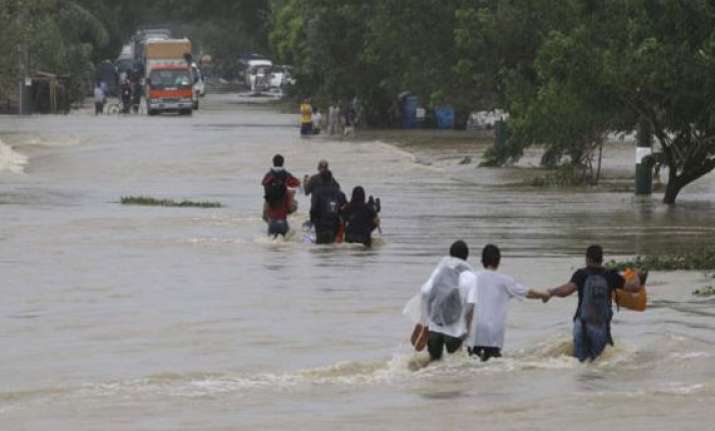 Manila: At least 12 people were killed and three others were missing as Typhoon Nari (local name Santi) continued to batter the northern part of Philippines, a senior government official said Saturday.
The reasons for the loss of lives vary from electrocution, mudslide, collapsed structure and trees and drowning, Xinhua reported citing Philippines' National Disaster Risk Reduction and Management Council executive director Eduardo del Rosario.
The three missing fishermen came from Tinago village near Viga town in northern Philippine province of Catanduanes.
According to the official, over 9,400 families or about 59,000 people were affected in 50 villages in six provinces. Of the affected population, more than 6,000 people were displaced and served both inside and outside the evacuation centres.
Some villages in the northern Philippine provinces of Bulacan and Pampanga were submerged by flood, while there were also provinces in the north which were suffering from power outage.
The Philippines' state weather agency said the typhoon slightly slowed down and maintained its strength as it continues to move over the South China Sea. It has a maximum sustained winds of 120 km per hour near the centre and gustiness of up to 150 kph.