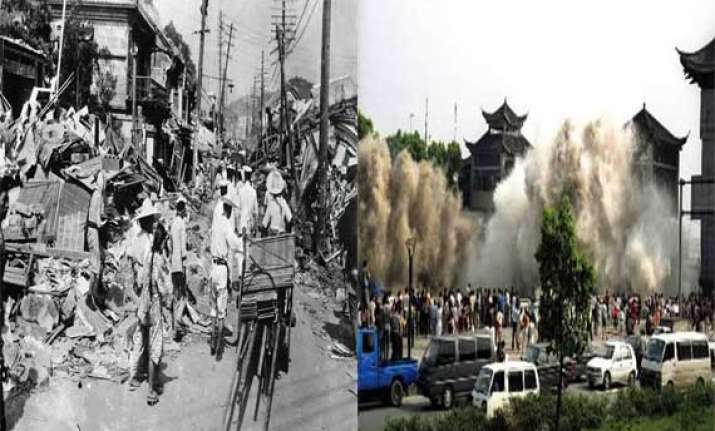 New Delhi: As India is battling hard to save the pilgrims and tourists struck by flash flood  in Uttarakhand, let's have a look at major natural disasters that have happened in the past.
Normally, a natural disaster could be a volcanic eruption, an earthquake, a landslide, a tsunami, a supercyclone, a major flood, massive drought, tornado, etc. etc. 
Here we bring a list of the top 10 natural disasters from around the World:1. 1931 China floods


The 1931 Central China floods were a series of floods that occurred during the Nanjing decade in the Republic of China era. 
It is generally considered the deadliest natural disaster ever recorded, and almost certainly the deadliest of the 20th century and in China.  
The human deaths are estimated to be between 145,000 and 4 million.