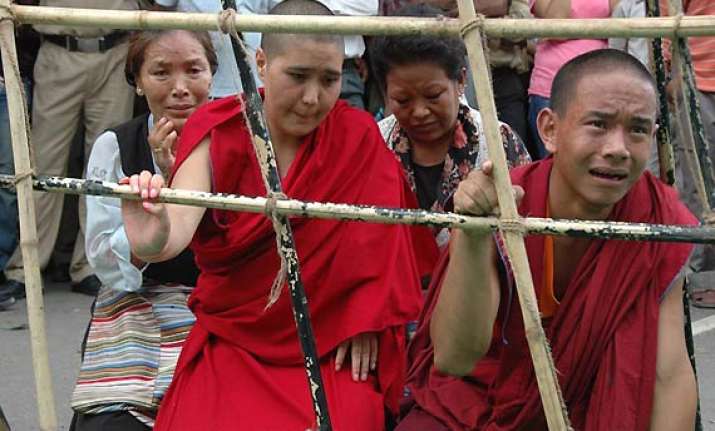 Kathmandu, Dec 14: The last-minute postponement of Chinese Premier Wen Jiabao's maiden visit to Nepal has sparked off speculation in the media here which cited 'security threat' and 'increasing activities of Tibetan exiles' as the reasons behind Beijing's surprise move.

The postponement of the visit by the Chinese Premier was the made main headline in almost all the major dailies of Kathmandu today. Wen, the first Chinese Premier to visit Nepal since 2001, was scheduled to arrive here on December 20 for a three day official tour.

Deputy Prime Minister and Foreign Minister Narayankaji Shrestha quoting Chinese sources claimed that the visit was postponed due to "domestic reasons" in China.

The Chinese Premier is required to be at home because of pressing domestic issues, the Foreign Minister said quoting Chinese officials. 

The Kathmandu Post said Wen's visit was postponed as Nepal failed to convince the Chinese that no Tibetan protests would take place here during the high-profile visit. 

"The number of Tibetan protests have gone up since (Prime Minister Baburam) Bhattarai assumed office in August," adds the daily.

The daily quoting intelligence sources said that the flow of Tibetan refugees from Dharamshala to Kathmandu has gone up significantly in recent days, which might have prompted China to postpone the trip.

Rajdhani, a Nepali language national daily reported that the visit was postponed in the wake of security threat and increasing Free Tibet activities in the capital city. 

The Himalayan Times reported that the visit was cancelled in the wake of Beijing's security concerns and political instability in Nepal.