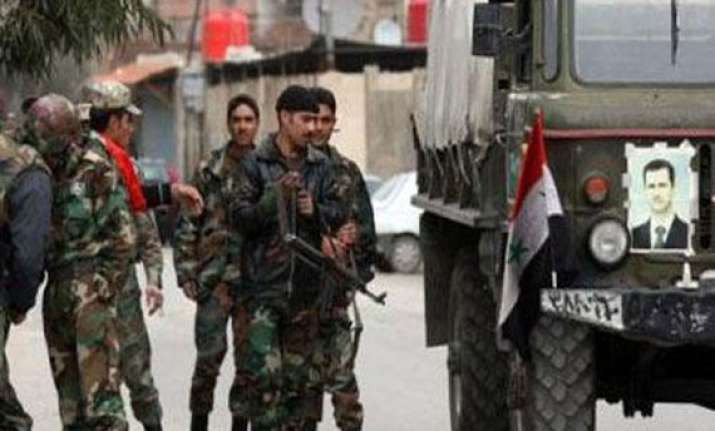 Damascus, Nov 19: A total of 47 armed men were killed Monday in the Damascus suburb of Daraya, reported the pro government Sham FM radio.
A police brigadier and four of his guards were also killed Monday in the Damascus suburb of Al-Nabek, reported Xinhua citing Syria's state-TV.
As many as four shell bombs struck several parts of Damascus, causing material damages, the state-run SANA news agency said.
They were fired by rebels apparently from nearby Kafar Souseh orchards and Daraya, which have emerged as hotspots in Syria's 20-month-old bloody unrest.
Meanwhile, opposition activists reported government troops' shelling on southern rebellious suburbs of Damascus, including Hajar al-Aswad, Tadamun and Kafr Souseh orchards with Daraya.