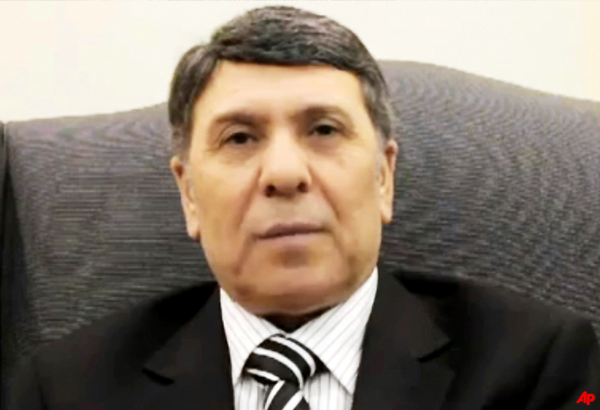 Beirut, Mar 9: Syria's deputy oil minister announced his defection in an online video that emerged on Thursday, making him the highest ranking civilian official to abandon the regime since the uprising against President Bashar al-Assad erupted a year ago.

Abdo Husameddine's announcement came one day after the top US general said President Barack Obama has asked for a preliminary review of military options in Syria, as the conflict grows increasingly dire. The UN estimates 7,500 people have been killed.

"I do not want to end my life servicing the crimes of this regime," Husameddine said in a video posted on YouTube, adding that he was joining "the dignified people's revolution."

He appeared to address President Bashar Assad directly.  "You have inflicted on those you claim are your people a full year of sorrow and sadness, denied them the their basic rights to life and humanity and pushed the country to the edge of the abyss," said Husameddine, wearing a suit and tie and appearing to be reading from a paper.  It was not clear when or where the video was made. There was no comment from Damascus.

Husameddine identified himself as an "assistant" to the oil minister and a member of the ruling Baath Party and said he has served 33 years in various government positions.  Cabinet ministers in Syria may have several assistants known as deputies.

The defection came as international condemnation on Assad mounts.

Yesterday, the UN humanitarian chief, Valerie Amos, got the first independent outside look at the Baba Amr district of Homs following a deadly monthlong siege. The military took control of Baba Amr on March 1, but Amos was allowed in only yesterday.

She said today she was struck by the devastation she saw in the shattered neighbourhood. She found it mostly empty after residents fled the fighting. Activists charge that Syrian forces conducted cleanup operations there, including executions and arrests.

"The devastation there is significant. That part of Homs is completely destroyed, and I am concerned to learn what happened to the people in that part of the city," she said in Damascus, a relatively peaceful stronghold of Assad's regime.  "I have been struck by the difference between what I have seen here in Damascus and what I saw yesterday in Baba Amr," she added.