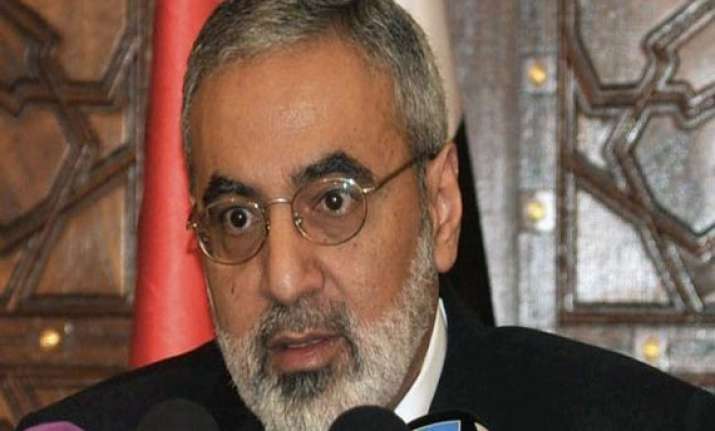 Damascus : Syrian Information Minister Omran al-Zoubi has stressed on his country's readiness to participate in the planned Geneva II conference without preconditions, while stating that the Syrian government will not negotiate with " terrorists or Takfiris".
While stressing that the "political solution has been an original choice for the Syrian government since the beginning of aggression on Syria," al-Zoubi said Syria will not negotiate with terrorists who took part in shedding the Syrians' blood or their supporters, whether they were Syrians or not, Xinhua reported.
The Syrian government has, since the beginning of the crisis, accused regional and international powers of supporting the rebellion in Syria, which has turned into a sectarian conflict featuring al Qaeda-affiliated groups which are fighting against the Syrian administration.
The minister's remarks were made just hours after Arab League ( AL) chief Nabil al-Arabi said the second Syria peace conference will be held in Geneva, Switzerland Nov. 23-24.