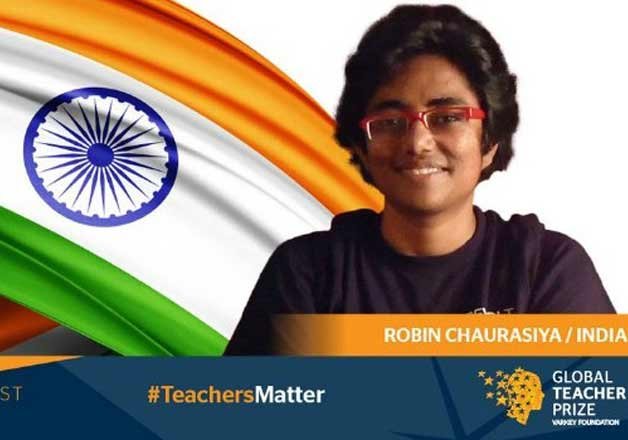 London: An Indian teacher who runs a non-profit school in Mumbai for girls from the city's red light areas was on Wednesday named in the top 10 short-list for a global prize for teachers.
Robin Chaurasiya, founder of Kranti, will compete with teachers from the UK, US, Nairobi, Palestine, Japan, Finland, Australia and Pakistan to win the $1-million Global Teacher Prize 2016.
"There was a teacher behind every great artist, every great philosopher, every great scientist. However difficult life can be, teachers have always been there, behind the scenes, showing us the way forward," said renowned scientist Professor Stephen Hawking as he announced the top 10 in London.
"I wasn't the easiest person to teach. I was slow to learn to read, and my handwriting was untidy. But, at the age of 14, my teacher, Dikran Tahta, showed me how to harness my energy, and encouraged me to think creatively about maths. He made me wonder. He made me curious. He opened up new worlds to me. That is what a great teacher can do," he said.
In reference to the founder of the prize, Kerala-born entrepreneur Sunny Varkey, he added: "Thanks to Sunny Varkey, and the Varkey Foundation. We need great teachers to grow great minds, or we will never solve the world's most pressing problems."
The prize was created in 2015 as a kind of Oscars for the teaching profession by the UK-based Varkey Foundation. The Indian nominee, Chaurasiya, refers to her students as "Krantikaries" (Revolutionaries), who are aged 12-20 and include victims of trafficking and daughters of sex workers. They go on to become peer teachers and community leaders.
Varkey said: "I want to congratulate Robin Chaurasiya for being selected as a top ten finalist from such a huge number of talented and dedicated teachers."
"I hope her story will inspire those looking to enter the teaching profession and also shine a powerful spotlight on the incredible work teachers do all over India and throughout the world every day," Varkey said.
"The thousands of nominations and applications we received from every corner of the planet is testimony to the achievements of teachers and the enormous impact they have on all of our lives," said Varkey.
The top 10 have been narrowed down from 8,000 nominations and applications from 148 countries from around the world.