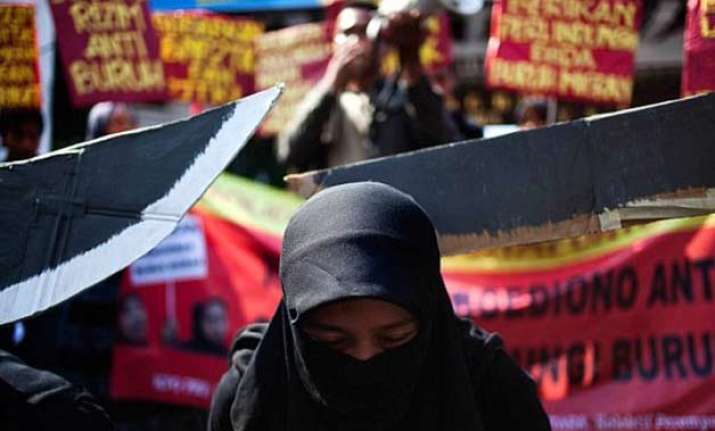 New Delhi: Maid from Sri Lanka has been awarded to death by stoning in Saudi after found accused in case of adultery. However, the man she had sex with, has escaped with a punishment of 100 lashes, according to media reports.
The 45-year-old married woman worked in Riyadh since 2013.
Her partner, also a Sri Lankan, convicted in the same case, received a lighter sentence because he was single when they slept together. While the women was sentenced to death by stoning, said the order by the Sharia court.
According to media reports, Sri Lanka has called on the Arab nation to pardon the woman.
Sri Lanka's Foreign Employment Bureau has hired lawyers to file an appeal in the shocking case, Upul Deshapriya spokesperson for the Bureau, told the Thomson Reuters Foundation.
'Woman has accepted her crime four times in the courts,' Deshapriya said.
'The Appeal from the Sri Lankan side is going on and they are in negotiation with the Saudi government', told the media reports.
Saudi Arabia laws are stricter than the people think and therefore acts like: adultery, drug smuggling etc. attract death penalty.