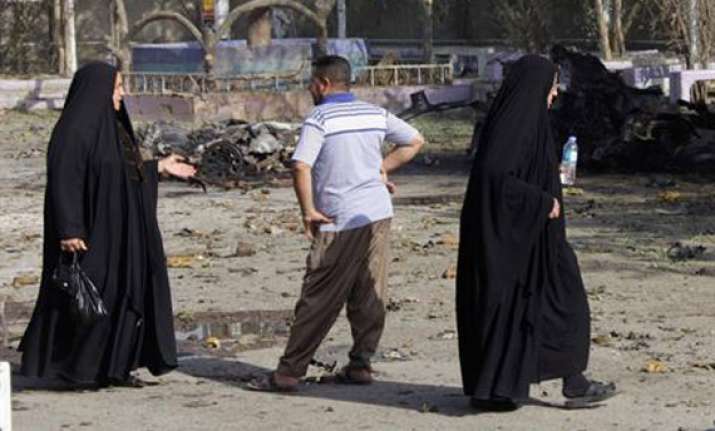 Baghdad : At least six people were killed and 18 wounded in separate attacks in central and eastern Iraq Wednesday, police said.
Three people were killed and seven wounded in a roadside bomb explosion at a vegetable wholesale market in Abu Ghraib area, some 25 km from Baghdad, reported Xinhua citing a police source.
In another incident, gunmen attacked a police commando patrol in Fallujah city, some 50 km from Baghdad, leaving an officer killed and two commandos wounded, a police source said.
In Baghdad, an anti-terrorism police officer was killed in a sticky bomb explosion in his car while he was driving in Baghdad's Adhamiyah district, a police officer said.
A soldier was killed and four were wounded in Diyala province when a roadside bomb detonated near their patrol near a village in Baquba city, some 65 km from Baghdad, a provincial police source said.