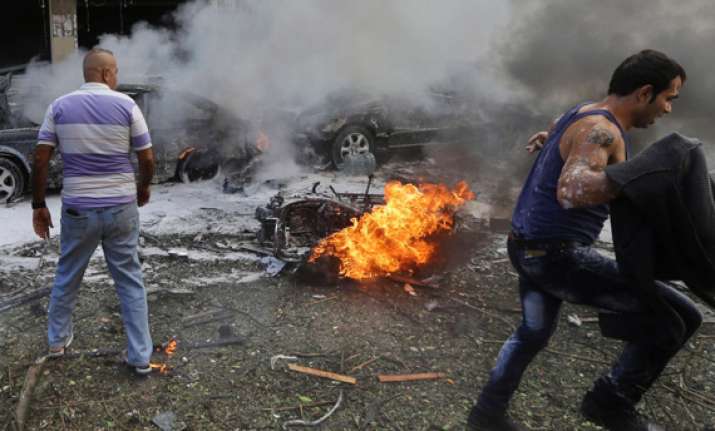 Beirut: The toll in the twin bombings that targetted the Iranian cultural mission in this Lebanese capital city Wednesday reached six, with 129 people being injured, health ministry said.
Earlier in the day, Health Minister Wael Abou Faour put the casualties at five and 103 injured.
An Al Qaeda linked group known as Abdullah Azzam Brigades claimed responsibility on Twitter for the suicide blasts in Bir Hassan, a suburban neighbourhood in the south of Beirut, the heartland of the Shiite military party of Hezbollah, Xinhua reported.
In a message on Twitter, the group said that it would continue its operations against the "Iranian party in Lebanon", in reference to Hezbollah, as long as it was fighting in Syria to support the "murderous regime" of Syrian President Bashar al-Assad.
Abdullah Azzam Brigades were also responsible for the twin suicide bombings against the Iranian embassy in Beirut Nov 17, which killed 25 people and injured 147.