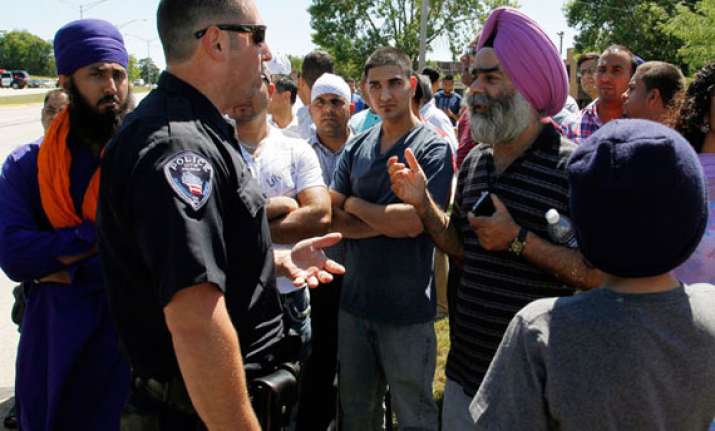 New York: A Sikh advocacy group here has asked big retailers like Walmart to discontinue selling an Osama bin Laden-type Halloween costume, saying the get-up perpetuates "negative stereotypes" about turbans which leads to violence and discrimination against community members.
The action by Sikh Coalition comes less than a week after Columbia University professor Prabhjot Singh was brutally assaulted and called 'Osama' and 'terrorist' by a large group of young men in a New York neighbourhood.
The Halloween costume, comprising a white turban, long gray beard and military camouflage jacket, was being sold at retailers like Walmart and Amazon for the upcoming Halloween holiday.
Sikh Coalition Advocacy Manager Simran Kaur wrote in a letter to Amazon President and CEO Jeffrey Bezos that the costume "insults those who lost loved ones during the 9/11 terrorist attacks, insults American soldiers injured or killed in pursuit of Al Qaeda and perpetuates negative stereotypes about turbans and beards that have led to violence and discrimination against Sikhs and other minorities."
Amazon.com listed the costume as 'Fun World Adult Mens Osama Bin Laden Middle East Costume Turban + Beard,' while Walmart described it as 'Turban Beard Adult Halloween Instant Costume.'