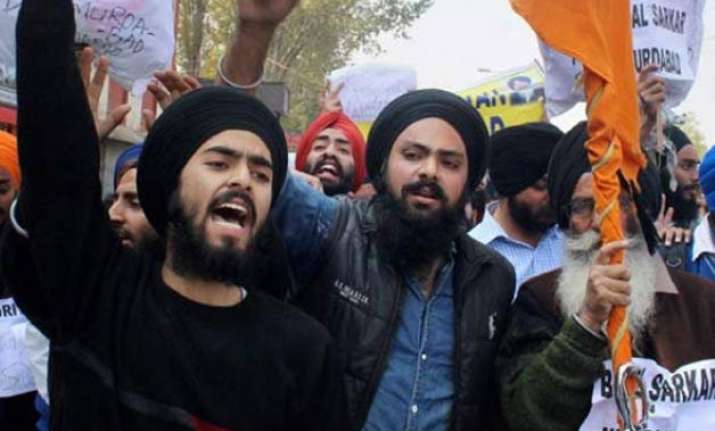 Washington: Several Sikh-American groups have condemned the desecration of the Guru Granth Sahib, the holy book of the Sikhs, in Punjab and alleged that it was a "planned strategy" to destabilise and create "enough" fissures in the social fabric of the state.
In a statement, American Sikh Council (ASC) called on the Union and the Punjab governments, to bring the guilty to justice, "failing which the festering wounds will only infect others around them and will not bode well for the country."
"These are not acts of a deranged individual but a planned strategy to not only destabilise Punjab but also create enough fissures in the social fabric of the state so that when the rural Sikhs of Punjab rise in unarmed protest, the Indian government can clamp down on all peaceful dissent with the use of force with the help of the Army eventually," the ASC said.  
North American Punjabi Association (NAPA) condemned the killing of unarmed peaceful Sikh protesters.  
"This is very unfortunate that many have been beaten and abused and hundreds of Sikhs have been arrested for simply demanding action against those who desecrated Siri Guru Granth Sahib Ji," said its executive director Satnam Singh Chahal.