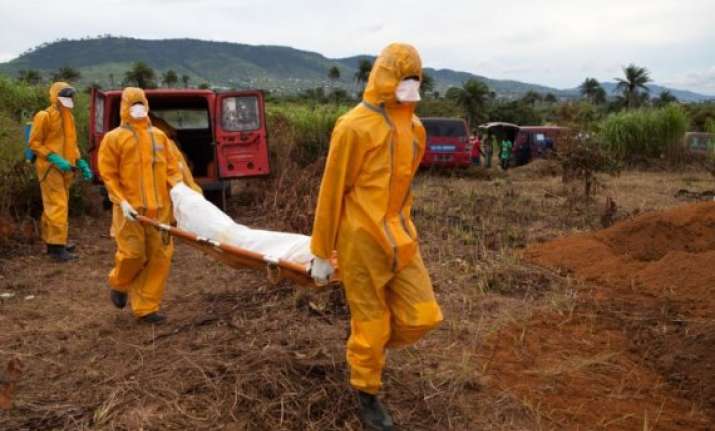 Freetown: Sierra Leone's military will assist in burial process of Ebola victims throughout the country to ensure that the process is completed "promptly and efficiently", said Yayah Tunis, director of communications in the ministry of health and sanitation on Wednesday.
Tunis said on national TV that the oversight include family participation in the burial process and reduce the delay in burial, Xinhua reported.
Muslim and Christian retuals to be conducted from a certain distance from the grave sites by Imams and pastors, and families now have the option to bury bodies in coffins," he said.
"We would now react promptly to all calls as 14 trained burial teams are now positioned in the Western Area (which includes the capital) while five burial teams each are in the district headquarter towns.
About 12 persons make up the burial teams, including grave diggers and sprayers," said Tunis.