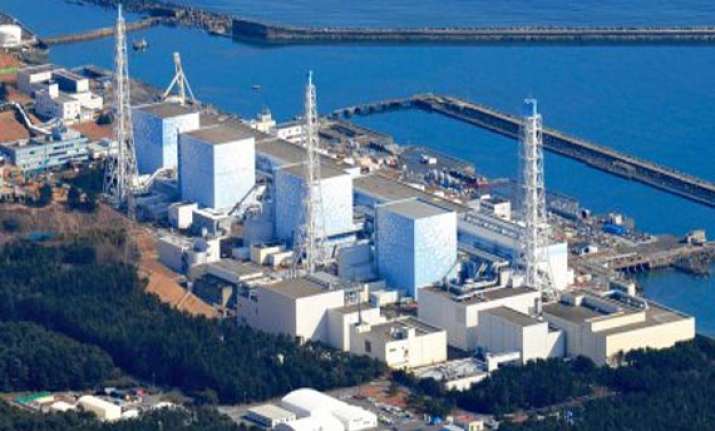 Tokyo: Japan's Nuclear Regulation Authority (NRA) Wednesday announced that they have officially raised the level of severity of the radioactive water leak at the crippled Fukushima nuclear power plant to level three.
The NRA said the current crisis represents level three on the International Nuclear and Radiological Event Scale (INES), which describes the crisis as a "serious incident", involving serious health hazard to the local population, Xinhua reported.
The nuclear regulator raised the level of severity from level one, which is described as a "nuclear anomaly".
The raising of the severity level Wednesday marks the highest crisis level since the reactors melted down in March 2011, which was classified as level seven on the INES scale, the highest level of severity and the same grade as the 1986 Chernobyl disaster.
The NRA opted to raise the level following admissions from the stricken plant's operator, Tokyo Electric Power Co. (TEPCO), that 300 tonnes of highly-radioactive water had leaked from a steel storage tank and into the Pacific Ocean through drainage ditches.
The Vienna-based International Atomic Energy Agency (IAEA) said the tank leak can be assessed separately from the Fukushima Daiichi crisis as a level 3 incident, according to spokesperson for the NRA Juntaro Yamada.
However, the IAEA stressed that it was important that the dissemination of information to the government, Japanese citizens and international nuclear regulators from Japan must be unequivocal.
Delays and misrepresentations of radiation data by both TEPCO and the government, since the tsunami-triggered crisis occurred in March 2011, have led to a strong backlash from international nuclear regulators.
"It is important that the information required to properly determine the INES rating against all relevant criteria is collated, and that a defensible rating is determined," the IAEA said Wednesday.
NRA Chairman Shunichi Tanaka told a nuclear committee Wednesday that it was of paramount importance to ensure that accurate information is passed on to the relevant local and global authorities.
The embattled utility has been struggling to deal with the high volume of highly-radioactive water building up and being stored at the Fukushima Daiichi nuclear facility site, some 250 km northeast of Tokyo.
The operator has stored hundreds of thousands of tonnes of the contaminated water in huge tanks at the site and currently there are 1,000 tanks, of which 93 percent are already at full capacity, TEPCO said.
The operator has been unable to locate the source of the leak and fears are rife among industry experts that similar leaks could occur in more tanks in the future.