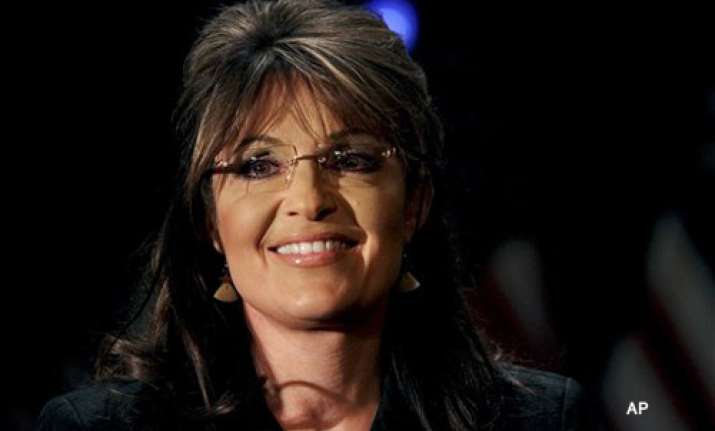 Washington, Feb 24 :  Republican leader Sarah Palin will make her first trip to India next month to attend a conference and speak on her vision of America. The conservative former Alaska Governor, who was the Republican vice presidential candidate in 2008 elections, has often been criticised for her lack of understanding on matters of foreign policy. The unsuccessful run as John McCain's potential deputy notwithstanding, she has dropped hints that she was considering a 2012 presidential run as the Republican candidate.
The visit would be to attend the India Today Conclave on March 19, which among others would be addressed by Prime Minister Manmohan Singh. Her programme was revealed by her top advisor Rebecca Mansour in a tweet which also gave a link to the schedule of the conference. Palin would deliver the dinner key note address on 'My Vision of America' and she would also be the chief guest of the gala dinner. This would be her first trip to India. During her vice presidential campaign, Palin had met
Manmohan Singh in New York when the Indian leader was attending the UN General Assembly Session in 2008. The decision of Palin to travel to India was welcomed by some in the Indian American community.
Indian American Conservative Council chairman Dino Teppara noted that Palin has been a strong pro-business conservative voice. "It is only fitting that Governor Palin travel to New Delhi since India is an economic partner with the United States, with both nations benefiting from USD 50 billion in annual trade, along with mutual cooperation in the global war on terrorism," Teppara said. "We appreciate Governor Palin's strong, pro-business positions and congratulate her for making India her first international destination, since our two nations share unique political and cultural synergies in our bilateral relationship," he said. PTI