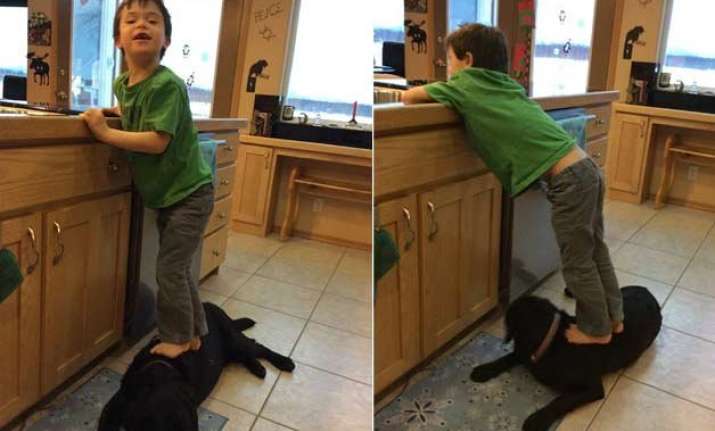 New Delhi: American politician Sarah Palin's Facebook photos showing her son, Trig, standing on top of family dog's back have invited severe criticism on social media. Palin was also the Republican vice presidential nominee in 2008 USA.
Six-year-old Trig used the animal as a stepping stone as he washed dishes.
The online response on the photos was overwhelmingly negative.
The photographs were posted by Palin, a former governor of Alaska, on January 1 with the below message:
"May 2015 see every stumbling block turned into a stepping stone on the path forward. Trig just reminded me. He, determined to help wash dishes with an oblivious mama not acknowledging his signs for "up!", found me and a lazy dog blocking his way. He made his stepping stone."
Reactions of some online commentators:
"You want to run your state and the country, but you don't have the sense to tell your children to stop stepping on your dog's spine?" Kenneth Meador wrote.
"Just because the dog puts up with Trig standing on his back, it doesn't make this acceptable. You are abusing the dog's unconditional love. Teach your son better! YOU should know better," Kaviani wrote.