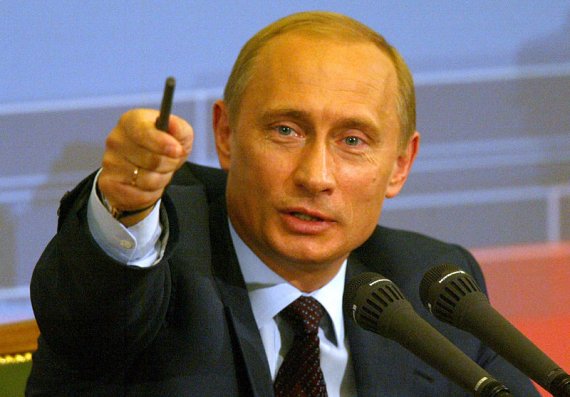 Moscow: President Vladimir Putin Tuesday said Russian and Ukrainian people should preserve the traditions of brotherly friendship.
"We should carefully preserve the wonderful traditions of brotherly friendship and mutual assistance that our fathers and grandfathers have started," Xinhua quoted Putin as saying in an address to mark the 70th anniversary of Ukraine's liberation from Nazi invaders.
"Our fathers and grandfathers fought bravely and selflessly side by side for freedom and independence of the Motherland, crushing the enemy and drawing the long-awaited victory closer," he said in the address published by the Kremlin press service.
He added that it is crucial to teach the new generations the examples of high patriotic values, while expressing wishes for peace and prosperity to the "brotherly people of Ukraine."
Ukraine was a battleground in more than three years during the World War II. Over five million Ukrainians were killed in the brutal war. After a three-year Nazi rule, victory finally fell on this land on Oct. 28, 1944.