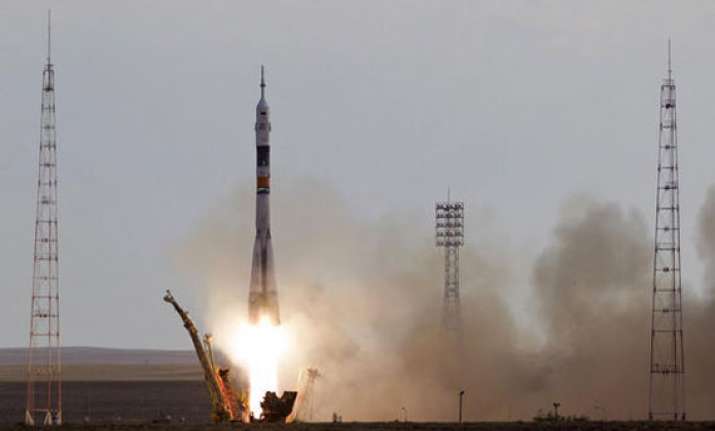 Moscow, Dec 19: Russia launched its manned spacecraft Wednesday from the Baikonur space centre in Kazakhstan, Xinhua reported.
According to the country's Federal Space Agency Roscosmos, the Russian spacecraft—Soyuz TMA-07M—carrying a three-member crew blasted off to the International Space Station (ISS).
The expedition is expected to do a large amount of work, including two spacewalks. The research programme in the Russian segment alone includes 37 experiments, it added.
Live webcast from Roscosmos showed the spaceship, carrying Russian cosmonaut Roman Romanenko, Canadian astronaut Chris Hadfield, and US astronaut Tomas Marshburn, was launched at 4.12 p.m. (1212 GMT) Wednesday from the space centre.
The spacecraft is scheduled to dock with the ISS at 6.12 p.m. (1412 GMT) Friday, said the Roscosmos.
Romanenko has been named commander of the new mission on the ISS.
During their 147-day mission, the new ISS crew members will also take part in docking and unloading six spacecraft—four Russian Progress cargo spacecraft, Europe's ATV-4 space freighter and US SpX-2 spacecraft, RIA Novosti reported.