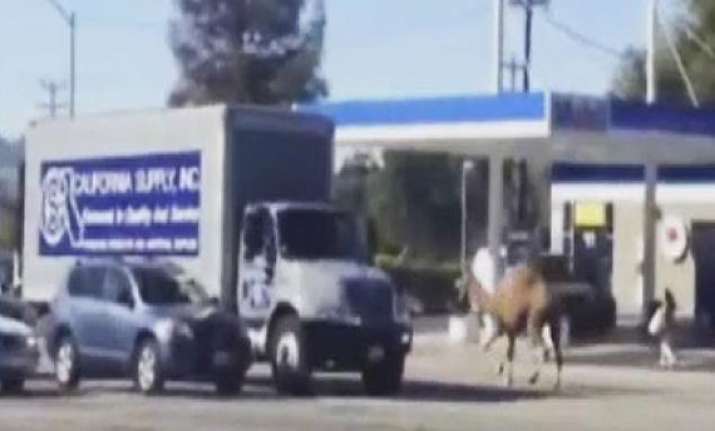 Glendale, California, Nov 26 : It wasn't a typical jam up that slowed traffic in the Southern California city of Glendale - it was a runaway circus camel.
Local television reported that a camel escaped from Ramos Brothers Circus on Friday and began galloping down Glendale Boulevard with handlers in hot pursuit.
The circus said that the camel named Atula was about to be taken into the circus ring for an exercise but decided to break free.
Douglas Ramos, co-owner of the Ramos Brothers Circus, said someone dropped a wrench, which spooked the camel.
He said the camel then bolted through a small partition in a tent and dashed into the street.
Diana Madison of the web site Hollyscoop.com was in the area and shot video of the camel running free.
"It was craziness on the streets, I heard kids yelling and screaming," she told ABC.
Handlers eventually caught up with the rambunctious animal and led her back to the big top, but not before the sight of the exotic beast brought traffic to a stop.
Ramos said a handler used a carrot to lure the camel to safety.
The camel's trainers say she has never run away before, ABC reported.