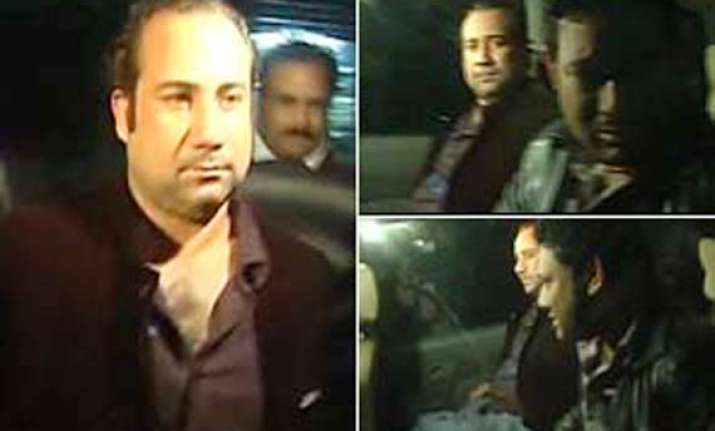 Calhoun County, Michigan, May 8: Eminent Pakistani singer Rahat Fateh Ali Khan had a narrow escape, but his event manager Chitresh Shrivastava died in a road crash in the USA on Saturday afternoon, according to a US media report.

Chitresh died and four others were injured after the rollover accident on I-94 in Calhoun County.

The crash happened around 12:50 p.m. on Saturday on westbound I-94 between mile markers 104 and 105.

Three occupants were ejected from the vehicle during the rollover. Chitresh Shrivastava died on the spot.  Two other people were in the vehicle, but were not ejected from the vehicle.

The other passengers were 36-year-old Harminder Sabharwal, 33-year-old Maroof Ali, 43-year-old Deepak Kumar and 33-year-old Gulam Mustafa.

Two people were airlifted to a Grand Rapids hospital and two person were taken to a Kalamazoo hospital; one was airlifted and one was transported by Marshall EMS.

Authorities say the five people performed in a band called "RFAK", led by singer Rahat Fateh Ali Khan. The band had performed in Detroit  on Friday and were on their way to Chicago when the accident happened.

Calhoun County Sheriff deputies say the vehicle, a 1999 Lexus SUV, lost control and went off the road.

The SUV flipped several times. Witnesses who saw the accident said speed may have been a factor in the accident.