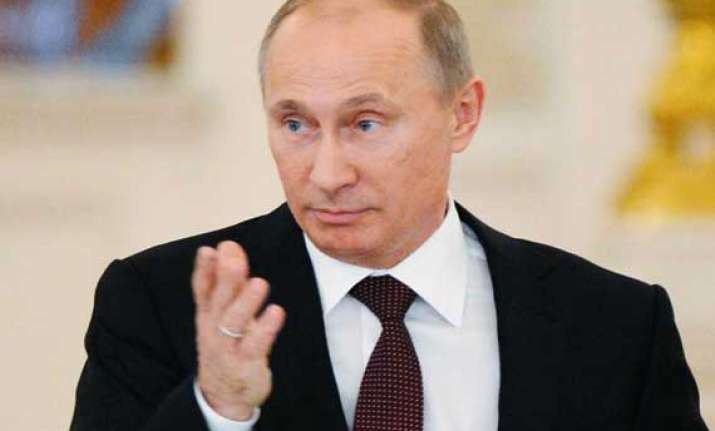 Mariupol (Ukraine): In a triumphant spectacle, President Vladimir Putin hailed the return of Crimea to Russia as the restoration of "historic justice" today before a jubilant, welcoming crowd on the holiday that Russians hold dearest to their hearts.
Yet Putin's first trip to the Black Sea peninsula since its annexation in March was strongly criticized by both NATO and Ukraine's Foreign Ministry, which said it trampled on Ukraine's sovereignty and international law.
 To the east, at least three people died and the main police station in the city of Mariupol was set ablaze in fierce fighting today between Ukrainian government forces and pro-Russia rebels. The government said up to 20 people were killed, including one policeman.
Ukraine is struggling with its most serious crisis in decades as pro-Russia insurgents in the east are fighting the central government in Kiev and preparing to hold a referendum on Sunday on secession.