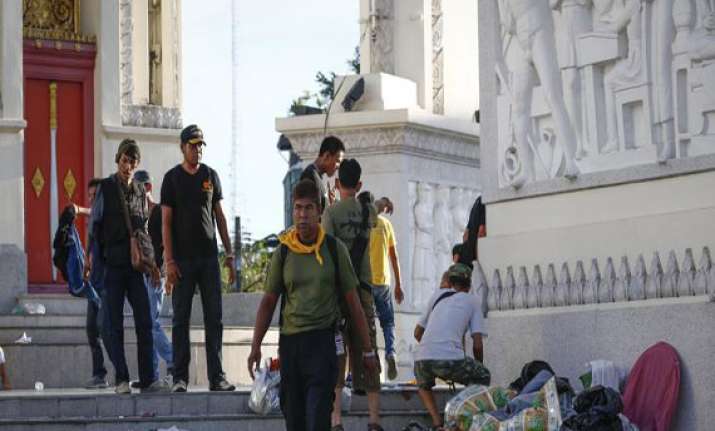 Bangkok: Anti-government protesters today forced acting Thai premier to flee a meeting, hours after a grenade and gun attack on their camp left three persons dead even as the army warned of using force to curb violence.  
The protesters stormed into an air force compound, venue of the meeting between Niwatthamrong Boonsongphaisan and the Election Commission to fix a date for new polls, following which the premier fled. They had put off talks at another place yesterday due to security fears.
"We are here to tell Niwatthamrong that there is no point standing in our way," Chumpol Jumsai, an anti-government leader, said from on top of a truck to hundreds of protesters.  Concerned by the spurt in violence, Army Chief General Prayut Chan-O-Cha warned that the military may "use force" if political violence escalated.