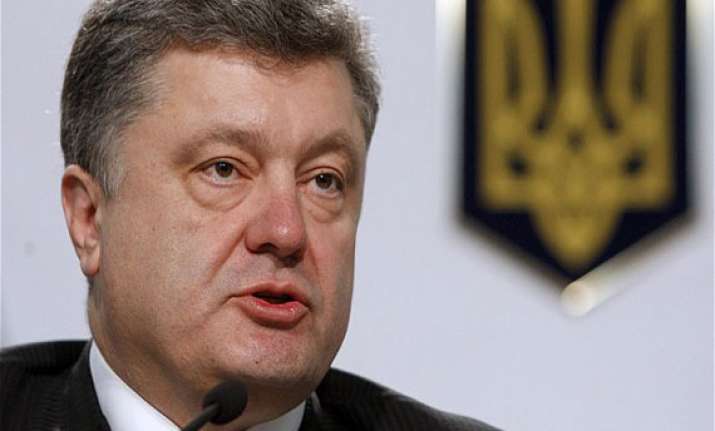 Kiev: An exit poll today showed that billionaire candy-maker Petro Poroshenko won Ukraine's presidential election outright in the first round, a vote that authorities hoped would unify the deeply fractured nation.
Long lines snaked around polling stations in Kiev for the vote but heavily armed pro-Russia rebels in eastern Ukraine intimidated locals by smashing ballot boxes, shutting down polling centers and issuing threats.
Today's ballot took place despite weeks of fighting in the sprawling eastern regions that form Ukraine's industrial heartland, where pro-Russia separatist have seized government buildings and battled government troops. The rebels had vowed to block the ballot in the east, and less than 20 per cent of the polling stations were open there.
The exit poll for today's election, conducted by three respected Ukrainian survey agencies, found the 48-year-old candy tycoon Poroshenko getting 55.9 per cent of the vote.
In a distant second was former prime minister Yulia Tymoshenko with 12.9 per cent, the poll showed. Full results are expected to be announced tomorrow in the election that could be a critical step toward resolving Ukraine's crisis.