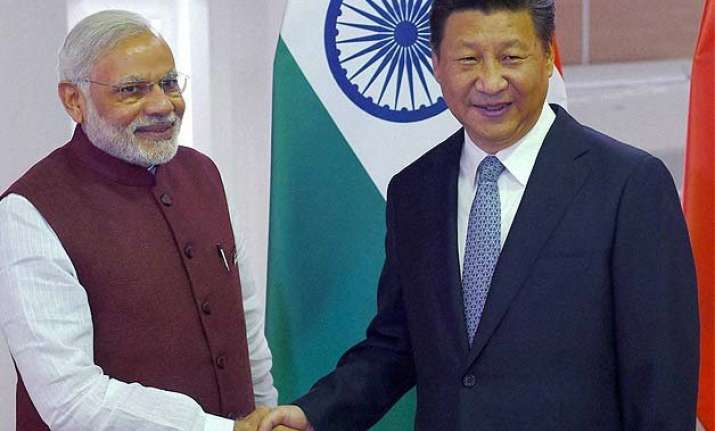 Ufa (Russia): Prime Minister Narendra Modi today held discussions on bilateral ties with Chinese President Xi Jinping here and said their fifth meeting in a year shows the depth of India-China relationship.  
The two leaders met ahead of the BRICS and Shanghai Cooperation Organisation (SCO) summits here.  It is the fourth bilateral meeting between the two leaders since their first in Fortaleza, Brazil, last July.
In September 2014 Xi had visited India while Modi made a trip to China earlier this year in May. Xi and Modi had also visited each other's hometowns during their bilateral trips.  
"Our 5th meeting in a year shows the depth of the India - China relationship," Modi was quoted by External Affairs Ministry Spokesperson Vikas Swarup as telling Xi.  
The meeting came before the seventh summit of BRICS, an emerging-market bloc that consists of Brazil, Russia, India, China and South Africa, and the 15th Shanghai Cooperation Organisation (SCO) summit here.
The upcoming SCO summit is expected to pass a resolution on starting the procedures of granting India and Pakistan full membership of the organisation.
The SCO, founded in 2001, currently has six member states -- China, Kazakhstan, Kyrgyzstan, Russia, Tajikistan and Uzbekistan, with Afghanistan, India, Iran, Mongolia and Pakistan as observers and Belarus, Turkey and Sri Lanka as dialogue partners.