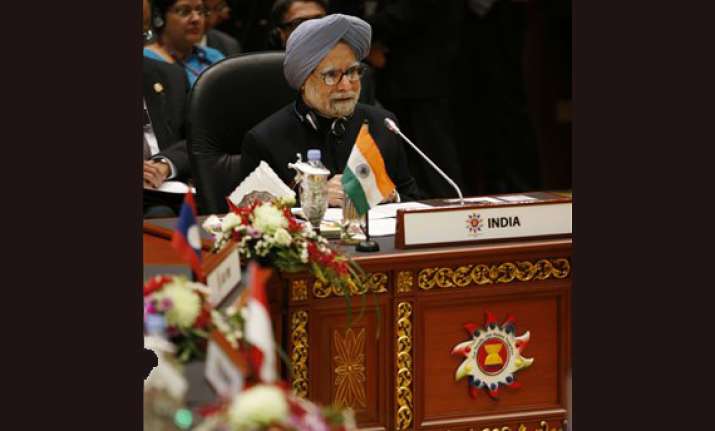 New Delhi: After attending the 11th ASEAN summit and 8th East Asia Summit in Brunei, Darussalam, Prime Minister Manmohan Singh has left for a bilateral visit to Indonesia today.
He would be visiting Jakarta to strengthen economic ties, culture, energy, security and space with the key ASEAN member and an important bilateral partner of India.  
He would be there by October 12 to meet Indonesian leader Susilo Bambang Yudhoyono.  
Singh will be joined by External Affairs Minister Salman Khurshid and Commerce and Industry Minister Anand Sharma.  
The areas of cooperation between the two countries range encompass economy, culture, energy, security, and space.