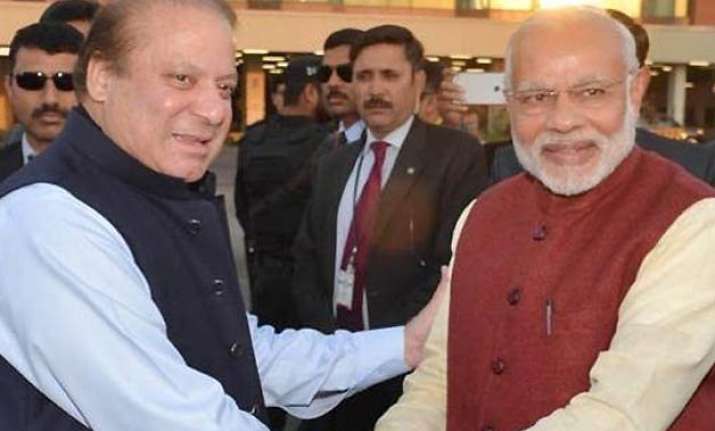 New Delhi:  Pakistan Premier Nawaz Sharif yesterday called up Prime Minister Narendra Modi and promised "prompt and decisive action" against the terrorists behind the Pathankot attack as the Indian leader pressed for immediate steps on "specific and actionable" information provided to them.
Modi received a call on Tuesday afternoon from the Prime Minister of Pakistan regarding the terrorist attack on the Pathankot airbase, the PMO said.
During the telephonic conversation, Modi "strongly emphasized the need for Pakistan to take firm and immediate action against the organizations and individuals responsible for and linked to the Pathankot terrorist attack," the PMO said in a statement.
Security officials suspect the gunmen – all six of whom were killed – belonged to the Pakistan-based Jaish-e-Mohammed, the group that staged a 2001 attack on the Indian parliament which brought the two countries to the brink of war.
The statement said "specific and actionable information in this regard has been provided to Pakistan".  Sharif "assured Prime Minister Modi that his government would take prompt and decisive action against the terrorists," the PMO said.
A statement from PM Nawaz Sharif's office said he conveyed his grief and sorrow to Modi for the lives lost during the Pathankot attack.
Sharif said terrorists will not be allowed to derail the peace process between the two countries and assured his Indian counterpart that Pakistan will investigate any leads or information provided by the government of India.
( With PTI Inputs)